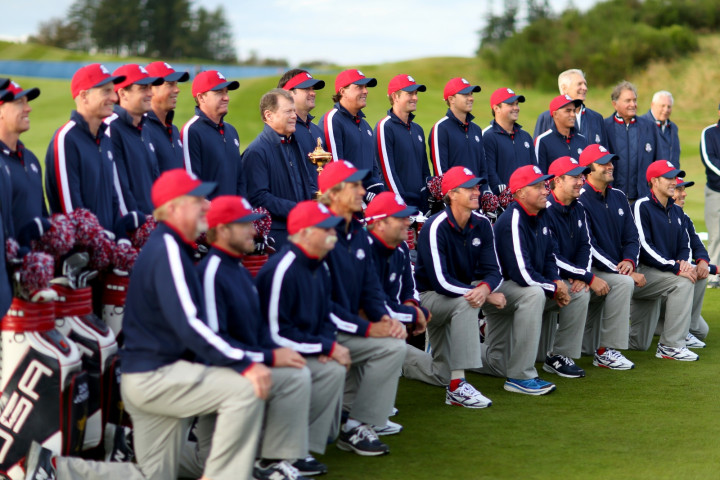 Europe vice-captain Sam Torrance believes the US team will struggle to overcome a mental barrier in their attempts to win their first Ryder Cup on European soil in 21 years.
US captain Tom Watson has challenged his players to exorcise the memories of Medinah two years ago, where Europe fought back from 10-4 down on Saturday and 10-6 down in the final day singles to secure an unforgettable victory.
While Watson sees Gleneagles as a shot at redemption for the Americans, Torrance believes the memories of 2012 will only work to destabilise the opposition further should they find themselves in a winning position.
"If it was me, I don't think that would spur me on," Torrance said when quizzed on Watson's comments. "I would think that would put a lot of doubt in my head, the fact that you're on four points clear at home and you lose.
"I don't know how that would spur you on, it is almost more deflatory."
Watson's side features seven of those who fell away at Medinah two years ago, supplemented by the quintet of Rickie Fowler, Jordan Spieth, Patrick Reed, Jimmy Walker and Hunter Mahan who were spared the humiliation in Chicago.
Redemption has very much been the underlying theme within the US camp and Watson has been unequivocal in his desire to settle a score.
"I made it very clear to them that this trip is a redemption trip," Watson said. "Those players that played on that team, it is time to make amends and try to redeem yourselves from what happened in 2012.
"I think it is a motivation, rather than a negative."
After arriving in Edinburgh ahead of Friday's tee-off, Watson confirmed preparations were well underway in the visiting camp.
"Yeah we've gone seriously into our pairings and we're looking forward to it. I don't think there's any rocket science involved with the pairings," Watson added.
"We're going to be pairing some people that have been paired before and they're just going to have to go out and do what they have to do."