Join us for LIVE coverage of the final day right here.
The Ryder Cup enters the final day with 12 singles matches set to determine which team will win the biggest prize in team golf. The United States lead Europe 9 1/2-6 1/2 going into the last session of the week at Hazeltine
Where to watch
Live coverage of day one of the Ryder Cup begins at Friday 30 September at 4pm and is live on Sky Sports Ryder Cup. BBC Radio Five Live will broadcast commentary from 5pm UK time. NBC and The Golf Channel will provide live coverage in the United States from 12pm CST.
Overview:
Europe must overcome a three-point deficit in Sunday's 12 singles matches for just the third time in Ryder Cup history if they are beat United States to the biggest prize in team golf at Hazeltine. Davis Love III's side build on their overnight lead from day one, and have an advantage of 9 1/2-6 1/2, meaning they need just five points to claim victory.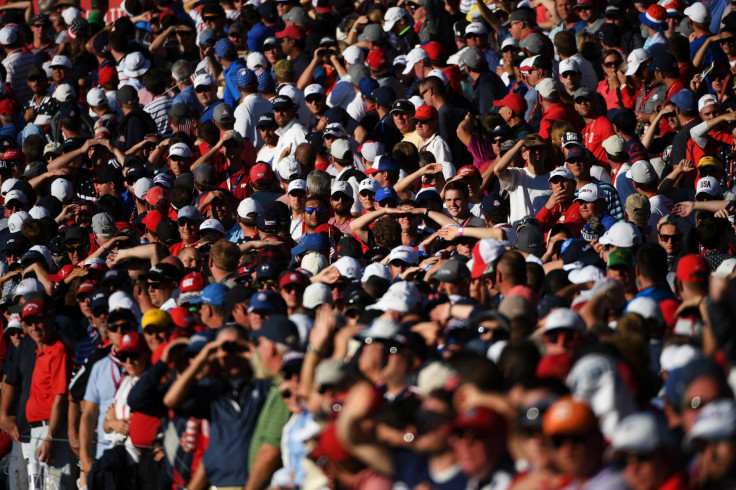 Only two teams have recovered from three or more points in arrears to win the Ryder Cup on day three. The USA trailed 10-6 at Brookline in 1999 before claiming a dramatic win, while Europe overturned the same deficit in 2012 at Medinah - and Darren Clarke's men will be hoping to take inspiration from that comeback four years ago.
Needing to reach 14 points to retain the Ryder Cup, Clarke has naturally front loaded his line-up for the singles competition with Rory McIlroy sent out first against the in-form Patrick Reed. The Texan produced six birdies and an eagle during his fourballs partnership with Jordan Spieth on Saturday afternoon and has been tormentor in chief of the European team.
"I was made for this kind of stuff," said Reed. "Any time I can get in front of the crowd and especially the Americans and have the red, white and blue on, it just fuels me. For some reason, getting that hyped up it doesn't really affect me. Which is shocking. You would think the ball would go farther and all that kind of stuff. But for some reason I'm able to just hit normal golf shots."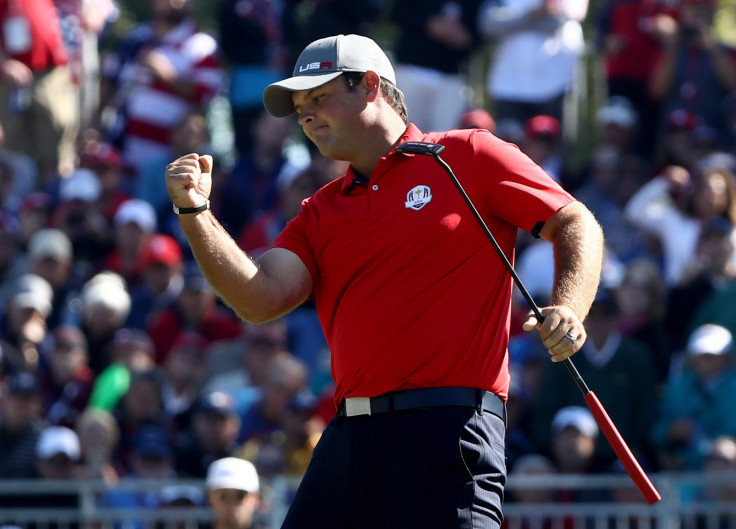 Spieth will face The Open champion Henrik Stenson, while Rickie Fowler takes on the Olympic gold medallist Justin Rose in a star-studded opening round of matches. The US have left several of their in-form players towards the back of the field, with Brandt Snedeker, Brooks Koepka and Matt Kuchar among the final five.
The USA stand on the brink of victory thanks to a fine performance in the afternoon fourballs on day two, a session they won 3-1, thanks to some inspirational putting and some lacklustre play from members of Team Europe. Among them was Lee Westwood, whose missed putts at 17 and 18 surrendered a half-point which could prove critical in the final analysis.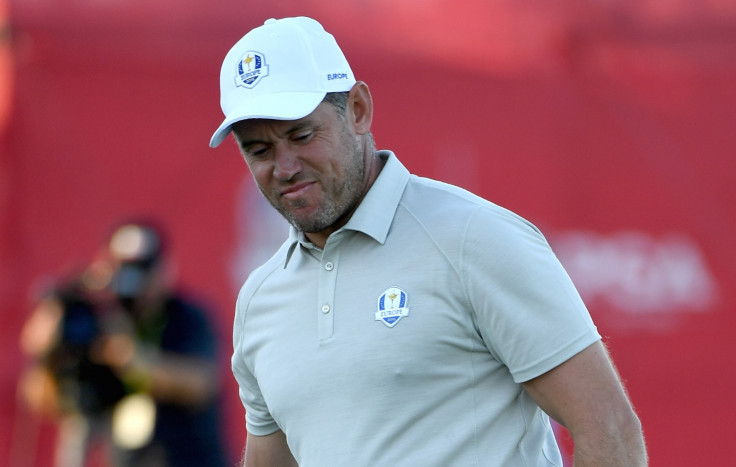 What the captains said:
Davis Love III: "Well, it's nice to have a good day. It's great to say, oh, you guys play -- what I said last night, you guys played really well all day, but obviously there was a little bit of a letdown feeling when we went back to the hotel. Even though we were two ahead, a little bit of the air went out of the balloon even though we played well all day.
"And you could tell Dustin Johnson, well, you played a great match; I watched you. You made a ton of birdies. You played awesome. But he still didn't win, you know, and he still had that feeling of, I wish I would have won that point for my team.
"It's nice to go in on a high, but as I said, all but two of us have been on teams before, and we know the deal; that tomorrow is extremely important. There's still 12 points to be played, and you just can't get off the game plan, and just keep grinding it out for one more day."
Darren Clarke: "In Medinah, obviously, they were four points behind, one point worse than what we are now. But teams have come back from that deficit, not just there, but elsewhere. So it's still game on. As I've just said there, there's 12 points to play for tomorrow. We are currently three points behind.
"But I've got a team that, yes, they were disappointed whenever we came off the golf course, as naturally they should be, I would expect them to be that way. But we sat and had a team meeting afterwards with the players and the caddies, and some of the players spoke up, and we had a really good, strong meeting afterwards. And those guys fully believe that they have the talent and the desire to put a result in tomorrow."