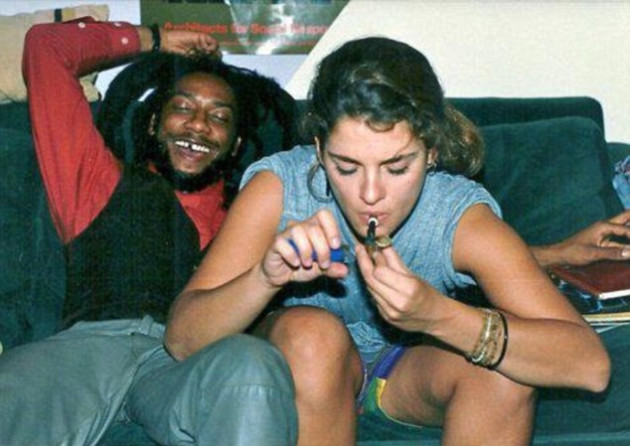 Brooke Shields has fiercely denied that a leaked photo of a woman smoking marijuana a pot pipe is of her.
The 47-year-old actress is said to be furious after a Twitter user by the name David Hill uploaded the photo alleging that it showed the Blue Baby star smoking drugs.
In the vintage snap, a woman who resembles the star is shown lighting up the pipe. Next to her is HR, lead singer of the pioneering Washington DC hardcore band Bad Brains.
Hill accompanied the image, purportedly snapped several decades ago, with the caption: "Here is a photo of Brooke Shields smoking pot with HR."
Her agent told the Huffington Post: "It isn't her."
The picture, which has gone viral, has divided fans.
One tweeted: "Wish the brooke shields / bad brains photo was a still from a lost 80s punk film leaked onto piratebay."
Another wrote: "She might be telling the truth since that looks more like a crack pipe."