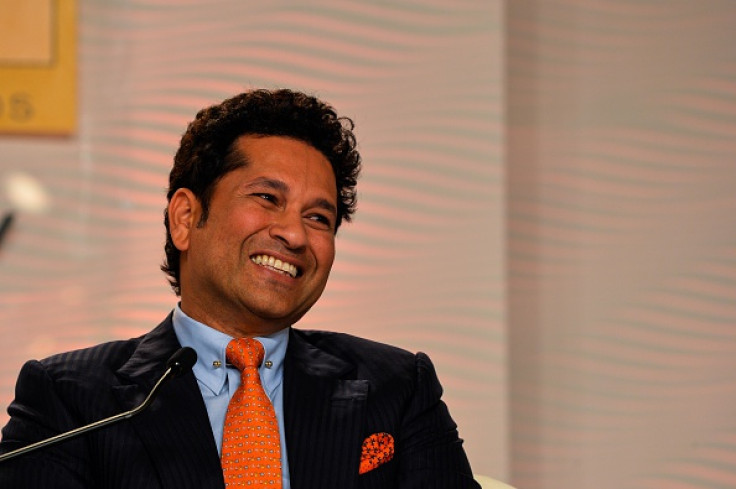 Indian batting legend Sachin Tendulkar has praised the Board of Control for Cricket in India (BCCI) saying that the board has done a lot for the country and also supported him during his playing days.
Speaking during a summit, he said: "My personal feeling is when I was growing up, I got a lot of support from the BCCI. The BCCI and the Mumbai Cricket Association (MCA) arranged a lot of camps. I gave a suggestion to MCA on school cricket and they implemented it. The BCCI has supported and taken care of the players and given us ample opportunity to grow. But it doesn't stop at this. Not everything is perfect but things can improve."
Tendulkar, who has amassed 15,921 runs in 200 Test matches and 18,426 runs in 463 One Day Internationals (ODIs) during a career spanning 24 years, lamented the fact that there are no rivalries today unlike in the 1990s.
"When we grew up we had rivalries like Sunil Gavaskar vs Imran Khan, Viv Richards vs Jeff Thompson and then Brian Lara vs Glenn McGrath or Steve Waugh vs Curtly Ambrose. The West Indies team in the 80s and 90s generated interest. The target then was to beat the West Indies. Australia were an incredible team."
Tendulkar, who is considered as one of the best batsmen to grace the sport, retired in 2013 and holds most of the records in cricket. He was full of praise for the current Indian cricket team claiming they can only get better. The 43-year-old is batting for two different pitches in the Indian domestic Ranji competition.