Steve Smith slams Glenn Maxwell over Matthew Wade comments, team management fines all-rounder
Maxwell is expected to play in the first ODI between Australia and New Zealand on 4 December.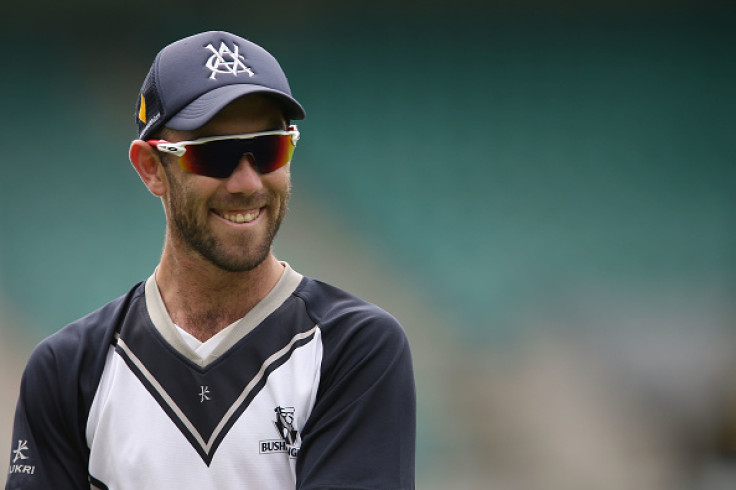 Australian captain Steve Smith has lashed out at all-rounder Glenn Maxwell over his disrespectful comments about wicket-keeper Matthew Wade with the team management deciding to fine him an undisclosed amount for his actions.
Maxwell, who was unsuccessful in his attempt to move from Victoria to New South Wales earlier this year, criticised Wade for his decision to bat above him in Victoria's batting line-up during the Sheffield Shield. This, he said, was one of the reasons that made it tougher for him to seal a spot in the Australian Test squad.
Smith, who is the skipper for Australia in all three formats, was not happy with Maxwell's comments saying that the all-rounder should show more respect to his fellow teammates.
"Everyone was disappointed in his comments, I've expressed that to him myself, spoke to the team. I guess one of our values is respect, and having respect for your teammates and your opposition, and your fans, your media. I thought what he said was very disrespectful to a teammate and his Victorian captain", as quoted by The Sydney Morning Herald.
"The leadership group got together and we decided to fine Glenn, we thought that was sufficient punishment, so we've gone that path. I was disappointed with the comments that he made."
Smith had also maintained that though the comments were very disrespectful, Wade and Maxwell had cleared the air and that there was no misunderstanding between the duo at present.
"Wadey was a bit disappointed as well like all the other players. Maxwell was a little bit shattered with what he said. I don't think he thought the words came out the way they actually did, but we've moved on from that now, we've fined him and expressed our disappointment, but moving on and trying to focus on this game tomorrow."
Both Maxwell and Wade will be looking to play as Australia host New Zealand in the first One Day International (ODI) at the Sydney Cricket Ground on 4 December, Sunday.
© Copyright IBTimes 2023. All rights reserved.