Sam Altman joins Microsoft after being ousted from OpenAI
Altman was ousted from his AI startup company by board members less than a week ago, after being accused of not being "consistently candid in communications".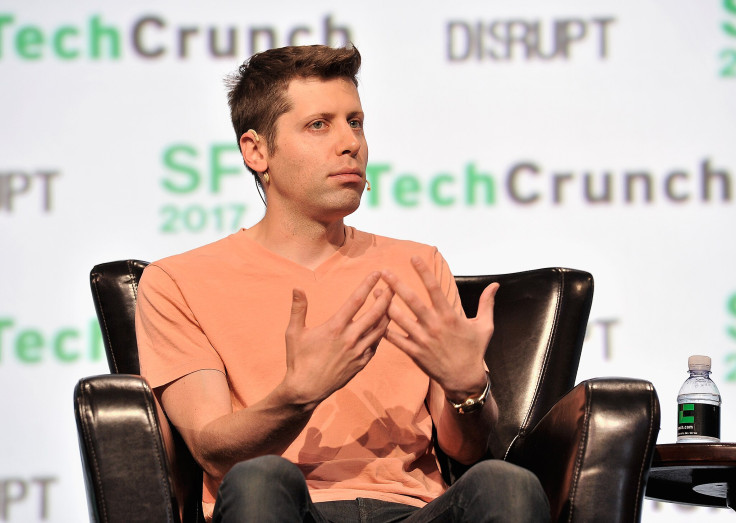 Microsoft has announced that Sam Altman, previously CEO of OpenAI, will lead a new in-house AI team.
Altman was ousted from his own AI startup company by board members less than a week ago, after being accused of not being "consistently candid in communications".
In a statement, the board at OpenAI said Altman had "hindered its ability to exercise its responsibilities".
OpenAI's investors, led by Microsoft, then led an attempt to reinstate Altman and talks over an about-turn took place at the weekend – with Altman tweeting a picture of himself wearing a guest pass outside OpenAI's offices.
According to a source, some of OpenAI's top backers including Microsoft, Tiger Global and venture firm Thrive Capital wanted Altman to be reinstated as the CEO of the American AI company
But discussions reportedly broke down due to the conditions of Altman's return, which was dependent on a new board and governance structure.
Emmett Shear, formerly chief executive at Twitch, has been named as the new interim chief executive.
And today Altman was confirmed in a new role, as CEO of an advanced AI team constructed by Microsoft.
Altman's appointment as leader of an in-house team aims to reassure investors, after some unease developed over the tech company's heavy reliance on OpenAI technology, at the expense of homegrown projects.
Microsoft CEO Satya Nedella confirmed the news in a post on X this morning, adding that the organisation remained "committed" to OpenAI and its "product roadmap".
Less than a month ago, Altman spoke at OpenAI's first-ever developer conference, where he announced a new GPT model and its personalised AI store to an audience of around 900 tech innovators.
The company's first version of the model, ChatGPT, broke records as the fastest-growing consumer app in history months after its launch.
Altman has been the face of the firm's rise and to some degree the face of the entire AI industry.
He testified before a US Congressional hearing to discuss the opportunities and risks created by the new technology and also appeared at the world's first AI Safety Summit in the UK at the beginning of November.
His surprise ousting from OpenAI sparked an outpouring of support from Silicon Valley bosses, including former Google chief executive Eric Schmidt who called Altman "a hero of mine" and said that he had "changed our collective world forever".
Aside from firing Altman, OpenAI removed President Greg Brockman from his board leadership position, but the company said he would remain as president. However, Brockman announced later in the day that he quit.
Brockman is now expected to join Altman at Microsoft, who continue their serious venture into the world of AI technology.
The tech company's recently rolled-out Windows 11 update brought a slew of small yet significant upgrades, including Copilot AI to every user.
And Microsoft Edge browser is likely to get an AI-generated writing feature in the coming days.
The new tool, which helps you write on the web, adopts Microsoft's in-house AI and ML technologies and draws power from ChatGPT's GPT-4 and Bing AI. Users will be able to select texts on any web page and ask the Edge browser to rewrite them in their preferred tone and length.
Alongside this, Microsoft is reportedly gearing up to bring AI-powered live wallpapers to Windows 11 OS.
© Copyright IBTimes 2023. All rights reserved.