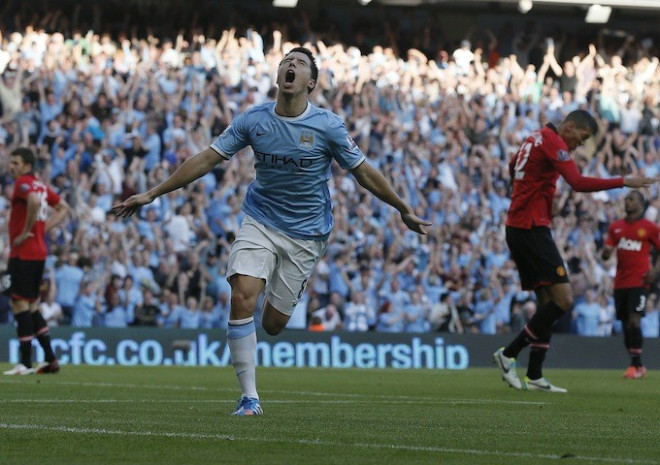 Manchester City midfielder and former Arsenal player Samir Nasri has revealed that he wants the Gunners to end their trophy drought by winning the FA Cup this season.
Arsenal have made it to the finals of the FA Cup this season where they will take on Hull City on 17 May as they look to end their nine year wait without a trophy.
The French midfielder has spent five seasons with Arsenal after coming from Marseille in 2007 and left the Gunners in 2011 with only a year left on his standing contract.
The midfielder revealed that he was not happy with Arsenal's offer on the table and was getting three times of what the north London club had to offer at Manchester City.
The move has turned out well for Nasri, who won the Premier League in his debut season, something which the Gunners have not been able to accomplish in over a decade.
The midfielder also slated Jose Mourinho for calling Arsene Wenger "a specialist in failure", a quote which Nasri believes is far from the truth.
"Arsene is my football father. He took me from France, made me the player I am, made me believe about my quality. He was great for me. I am pleased Arsenal are in the final of the FA Cup. I hope they win,"Nasri said.
"I might have a problem with Arsenal fans because of the way they treat me but I just want Arsene to win a trophy because he doesn't deserve everything that has been said about him.
"I am a big fan of Jose Mourinho. I like him when he goes into the press conference, the way he talks, but what he said about Arsene is really disrespectful. Arsenal is Arsene. He changed the club. You cannot call him 'a specialist in failure'. Everyone needs to calm down, even the Arsenal fans because they are really mean with him. 'In Arsene We Trust'. That's what they said. They should do it," he concluded.