The most interesting product to come out of Samsung's Premiere 2013 event in London this week was the Ativ Q, a 13.3in tablet-laptop hybrid which can run Android and Windows 8 at the same time.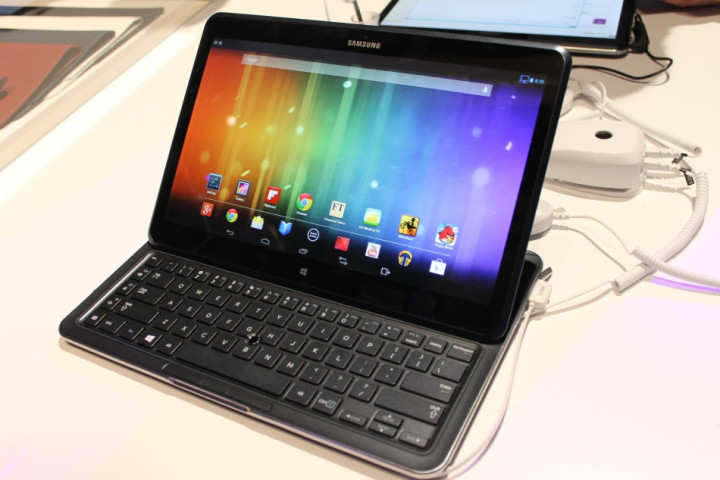 Another striking feature of the Ativ Q is its 3200 x 1800 screen resolution giving a pixel density of 275 per inch, much higher than any of its rivals, including the similarly-sized MacBook Pro with Retina display.
Further separating the Ativ Q from the competition is its design, which means the device can be either a conventional laptop - albeit one without a trackpad - a tablet to write or draw on with the included S Pen stylus, or the screen can be flipped around and propped up when you don't need to use the keyboard.
Finally, the Ativ Q can be put into what Samsung calls "floating" mode, where the screen is held above the keyboard and facing upwards, although I can't think of a single situation where this configuration would be useful.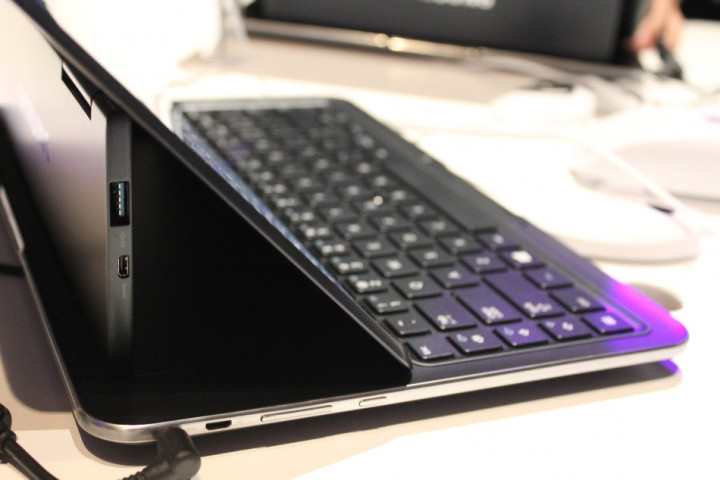 Inside the Q's 13.9mm thick magnesium body is one of Intel's new Core i5 Haswell processor which helps the device achieve up to nine hours of battery life; no word yet on clock speed or RAM, and Samsung was keen to stress how the Ativ Q we saw isn't yet finished.
Apart from an impressive screen and hinge, the Ativ Q's party trick is its ability to run Windows 8 and Android 4.2.2 Jelly Bean at the same time. Android is opened from a tile on the Windows start screen, and Android apps can be pinned to the start screen, giving the user instant access to them without first opening Android.
While the mobile operating system seems to work well, it struggles to cope with the Q's screen resolution, resulting to jagged text and icons. Google will need to work on increasing Android's ability to work on higher resolution screens if devices like the Ativ Q are going to be the future, as while it's nice to run Android apps and play Angry Birds on a 'proper' computer, the jagged edges and fuzzy text are disappointing.
During my limited time with the Ativ Q I found the screen (when running Windows) to be stunning. Bright, crisp, with even lighting, accurate colours and a very wide viewing angle, but such a huge resolution makes icons and text, especially in the desktop side of Windows 8, tiny and sometimes difficult to read or tap accurately.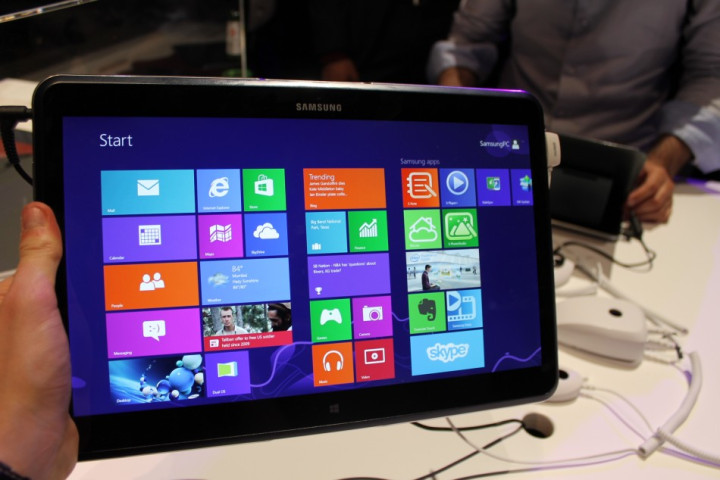 The screen itself is incredibly thin, but does not disconnect from the keyboard, so the device struggles to sell itself as a tablet - not least because it weighs 1.29kg. I really can't see anyone using the Ativ Q as a tablet for any length of time, but the option is there if you want it.
I was also disappointed by the lack of a trackpad, instead relying on a ThinkPad-style nub mounted in the middle of the keyboard. To me this suggests that doesn't expect you to get any serious work done with the Ativ Q - at least without adding your own mouse to the single USB port.
Samsung is yet to say when the Ativ Q will go on sale, or how much it will cost.