Samsung has unveiled its Galaxy Camera, featuring a 16 megapixel sensor, 4.8in LCD screen and running the very latest version of Android.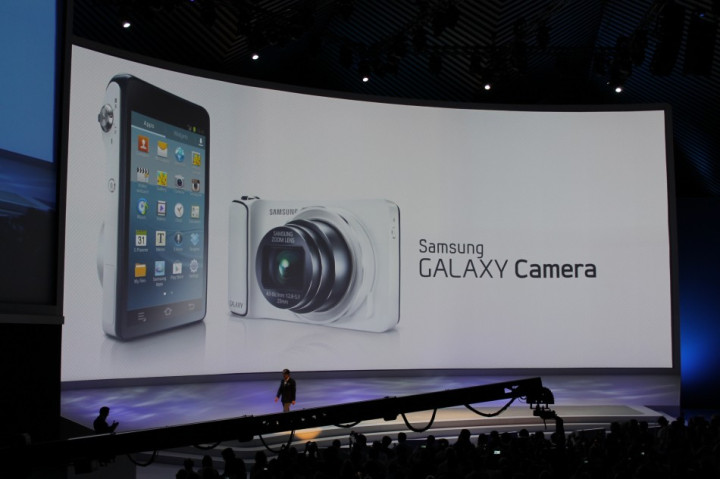 While every other manufacturer is trying to cram better and more powerful cameras into their smartphones, including the crazy 42 megapixel sensor seen in the Nokia Pureview 808, Samsung is doing things a little differently.
With the Galaxy Camera, Samsung claims the camera is "reborn" by using a lot of the features of a traditional smartphone in a point-and-shoot camera.
The Galaxy Camera features a 16 megapixel backside-illuminated CMOS sensor along with 21x optical zoom. So far, nothing out of the ordinary for a Samsung point-and-shoot camera.
Turn the camera around however, and you'll find a 4.8in LCD screen which wouldn't be out of place on a high-end smartphone, and dig a little deeper and you'll see that it's running the very latest version of Google's mobile operating system, Android 4.1 (Jelly Bean).
Add to this Wi-Fi, 3G or 4G connectivity, voice control, instant back-up to Samsung's cloud, GPS and Bluetooth, and you can see the Galaxy Camera will offer a lot more options than traditional point-and-shoots.
Where this camera will come into its own, is by letting users add extra features by simply downloading an app from Google Play, such as a video editing app.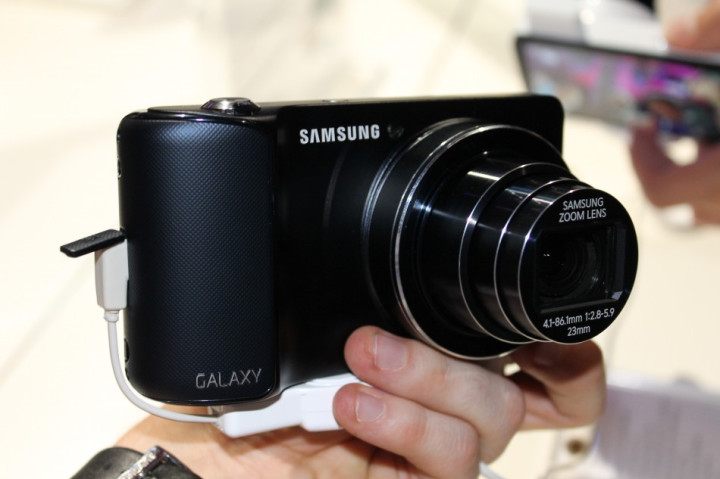 Powerful
The camera, as you can see, is not as slim as most new smartphones, and measuring 128.7 x 70.8 x 19.1mm, some might find it a little chunky.
Everything will be powered by a 1.4GHz quad-core processor and the camera will come with 8GB of internal storage for your photos, as well as featuring a microSD card slot supporting up to 64GB of extra storage.
The 21x optical lens will allow for wide-angle 23mm (equivalent to 53mm) for sweeping panoramas or group shots and reaches about 525mm at the telephoto end if you really want to zoom in.
Coming in two connectivity options in Europe (3G+Wi-Fi or 4G+Wi-Fi) the Galaxy Camera has yet to be given a release date or price, but we're on the ground in Berlin at IFA 2012 trying to dig up more details as we speak.