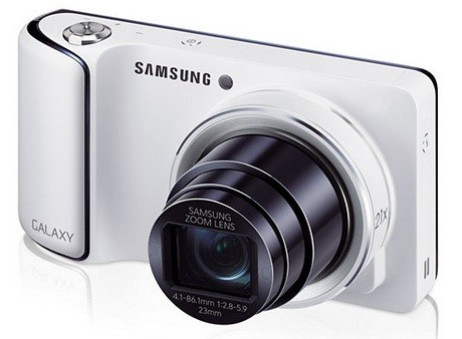 Samsung's newest Galaxy camera that comes with remarkable features went on sale a month ago in November. It features 3G and Wi-Fi connectivity, Android 4.1 (Jelly Bean), and several apps. Users will have the ability to capture high-quality pro-style pictures easily. Users will also be able to gain access to hidden menus as well as access the factory mode on the Galaxy camera, thanks to efforts of XDA member Adam Outler.
Outler has discovered the internal codes which can be executed on their device.
"While hidden menus might not be of much attraction or use to most of the casual user, they are darn useful for anyone looking to modify their device deep and get out of some sticky situations," claims Redmond Pie.
Check out the steps below to get the access to factory mode:
Install Nova Launcher from Google Play Store
Run the launcher and tap on Home screen until the menu pops up
Add a new Shortcut and in the type of shortcut, tap Activities
Choose Factory Mode, followed by Factory Mode FactoryCTRL
Back on the Home screen launch the newly-created shortcut
You have now entered Factory Mode on your Samsung Galaxy Camera.
The Galaxy Camera is powered by the quad-core application processor clocked at 1.4GHz CPU speed. It boasts a 1650mAh battery capacity which provides standby time of up to 280 hours on 3G network.
In terms of display, it packs 4.8in HD Super Clear LCD (TFT) screen with a pixel resolution of 1280 x 720 pixels. The device measures 70.8 x 128.7 x 19.1mm and weighs 300g. The device featuring optical image stabilisation offers a memory space of 3.87GB. It comes in white and cobalt black.
[Source: Redmond Pie]