Samsung will launch its first smartphone with a curved screen in October in its home territory of South Korea.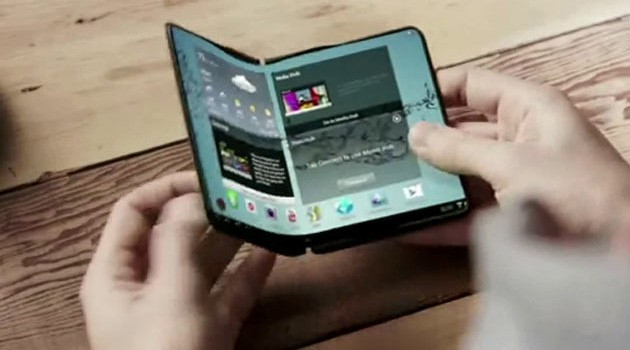 While light on details, the confirmation by Samsung that it will ship a curved-screen smartphone next month backs up months of rumour and speculation online about flexible screen technology.
"We plan to introduce a smartphone with a curved display in South Korea in October," said DJ Lee, Samsung's head of strategic marketing for mobile, speaking at the launch of the Galaxy Note 3 in Seoul.
Lee revealed no more information about the new device but the technology giant has shown off curved screen prototypes for a number of years now, though without ever bringing a device to market.
Samsung Galaxy F
A report in Korea's ET News suggests that "industry sources" have indicated that Samsung is working on a new flagship smartphone called the Galaxy F which could feature a metal casing, replacing the plastic construction many complain about in the company's current flagship Galaxy S range.
Other details regarding the Galaxy F suggest it will use Samsung's own Octa-core chip and come with an image-stabilised 16 megapixel camera. The Galaxy F could also feature the flexible screen which Lee spoke about - though this is not the only rumour doing the rounds at the moment.
On Tuesday the Korean media said a version of the Galaxy Note 3 with a flexible display would be launched in October. The reports say the curved variant would be produced in limited quantities with the weight and thickness thought to be half that of existing Note models.
Active range
According to Ben Wood, an analyst at research company CCS, the new phone will form part of the company's Active range, with the curved screen "probably to do with making the phone more flexible and rugged."
"A curved screen isn't going to radically change the user's experience of a smartphone, but it does help Samsung differentiate itself in a crowded market where most phones are homogenous, flat-screen rectangles," Wood told the BBC.
Engadget is reporting that the new device will have a curve-shaped OLED panel but that it will not be "completely flexible." Samsung showed off its Youm smartphone at CES 2013 (see video below) which had a flexible display, though it is unclear if the new model will be based on this design.
Curved displays are nothing new in the world of consumer electronics with a number of TV manufacturers, including Samsung, launching large-screen cured OLED televisions in the last 12 months.