Alistair Charlton investigates the next revolution in connected devices - the Smartwatch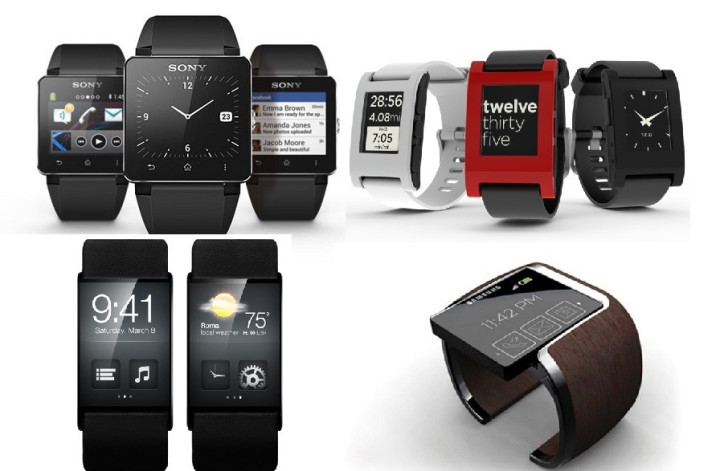 Samsung will announce the Galaxy Gear smartwatch at a press conference in Berlin on 4 September, but even if Apple, Microsoft and Google are all late to the battle for your wrist, Samsung already faces established competition from the off.
Pebble
Born from a hugely successful Kickstarter crowdfunding campaign last year, the Pebble smartwatch certainly isn't the first wrist-worn computer, but could be credited for giving the industry media attention, and proof to other manufacturers that, £6.2m of public investment later, there is demand for such a device.
The Pebble has a 1.2in black-and-white e-paper display (similar to what you'd find on a Kindle ebook reader) with a resolution of 144 x 168 pixels. The watch connects to your iOS or Android smartphone over Bluetooth and can alert the wearer of notifications like incoming calls, texts, emails and Facebook messages, as well as control music playback and, of course, tell the time with a variety of different faces.
Notifications pop up on the screen and the watch vibrates to make you aware of them.
To preserve battery life, the screen is turned off until a flick of the wrist activates it, recognised by the watch's accelerometer which can also be used to record the distance and pace of runs with the Runkeeper app.
Pebble is certainly a work-in-progress, with software updates released every few weeks adding more functionality, fixing bugs, and introducing applications created by developers working with the gadget's software development kit (SDK).
After gaining £6.2m from 69,000 backers during its stint on Kickstarter in May 2012, the Pebble finally entered mass production in early 2013 priced at $150 (£96) and the company hopes to produce 15,000 watches per week.
Sony Smartwatch
Despite the Pebble's initial success, it's worth remembering that a small team of entrepreneurs taking a chance on Kickstarter is very different to an established electronics manufacturer releasing its third generation of smartwatch - and that's exactly what Sony did in June this year with the imaginatively named SmartWatch.
Similar in size to the Pebble, the Sony watch gets a colour display measuring 1.6in, with a resolution of 220 x 176. There's NFC to quickly pair the device to your Android smartphone, and it is waterproof to a depth of one metre.
The SmartWatch is very similar in functionality to the Pebble, acting as a second screen for your smartphone by delivering notifications to your wrist; it can also display maps and is constructed from aluminium.
When BlackBerry 10 and Windows Phone 8 arrived late to the smartphone party it was their lack of applications compared to iOS and Android that let them down. Bearing that in mind, Sony could have the upper hand initially as it already has a store of over 200 apps designed specifically for the SmartWatch.
Samsung Galaxy Gear
The hype surrounding Galaxy Gear is almost on par with that of the latest Galaxy S or iPhone, driven by a herculean effort by Samsung to keep its smartwatch under wraps until the last minute. So far, only a handful of blurry images apparently of an internal marketing video have leaked with just one day to go.
If the images are to be believed, then Samsung is pitching a watch with a 3in screen - more than twice the size of the Pebble. Shunning the Pebble and Sony's simplicity, Samsung is cramming as much as it can into the Gear, including a 5-megapixel camera, a speaker in the clasp mechanism, Bluetooth, Wi-Fi, and that OLED touch screen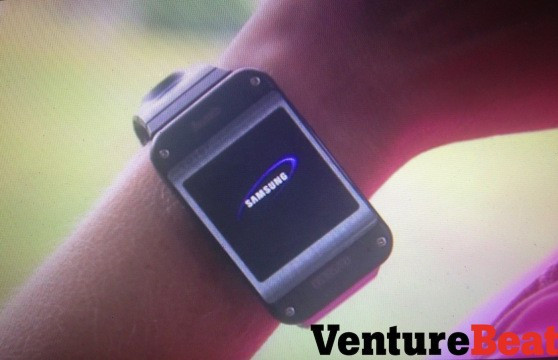 As well as notification delivery and music playback controls, there will reportedly be a strong focus on health and fitness tracking with the Galaxy Gear, as Samsung looks to capitalise on the growing quantified-self trend already served by the Galaxy S4's S Health application.
We know Samsung isn't afraid of big screens - just look at the 6.3in Galaxy Mega - but a 3in watch sounds close to overkill, and we're hoping that images we've seen so far are of a Gear disguised in prototype packaging, a decoy technique Samsung has used before.
All will be revealed in Berlin at 7pm local time on 4 September.
Apple iWatch
Not attending IFA, but still in the running for announcing a smartwatch in the near future, Apple is believed to have a team of at least 100 employees developing a wrist-worn iOS device.
As usual, the iPhone maker refuses to comment on unannounced products, but chief executive Tim Cook dropped a hint in June when he said wearable technology is "ripe for exploration" and "incredibly interesting."
Adding fuel to the fire, sources of the Financial Times said in July Apple was on a hiring spree, drafting in new employees to help work on the iWatch, as the company faced "hard engineering problems that they've not been able to solve."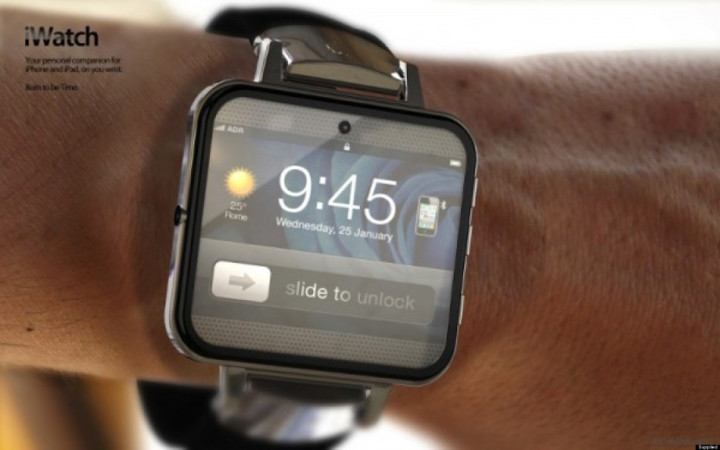 The sources claim such an increase in staff implies development of a smartwatch is behind schedule and might not result in a finished product until late 2014 - bad news for investors who are counting on Apple to announce a new product category and restore faith in its ability to innovate and add value to a falling share price.
A lack of leaked photographs showing potential iWatch components - as are commonplace months before new iPhones and iPads come to market - also suggests the new product is some time away, but Apple is at least laying the groundwork, having applied to trademark the iWatch name in Japan, Russia, Taiwan and other countries.
Apple has also hired former Nike fitness guru Jay Blahnik, the man who helped develop the Nike FuelBand, hinting that health monitoring could be an integral part of any iWatch.
Google smartwatch
Finally, Google is also expected to join the race, having worked with smartwatch manufacturer Wimm Labs for the past year, and last week confirmed its acquisition of the California company, which released the Wimm One watch in late 2011.
Rumours of Google developing a smartwatch first came to light in March this year, when the Financial Times reported development of the new gadget was taking place in the search giant's Android labs and not the experimental X Lab, where so-called 'moonshot' projects like Glass are created more as prototypes than mainstream products ready for sale.
In 2011 Google was awarded a patent for a smartwatch with a dual-screen "flip-up display" and although the finished product could look entirely different, the patent at least shows Google has considered such products in the past.
It is also worth noting that in 2012 Google-owned Motorola produced its own Android smartwatch called MotoACTV, which was geared towards personal fitness tracking.