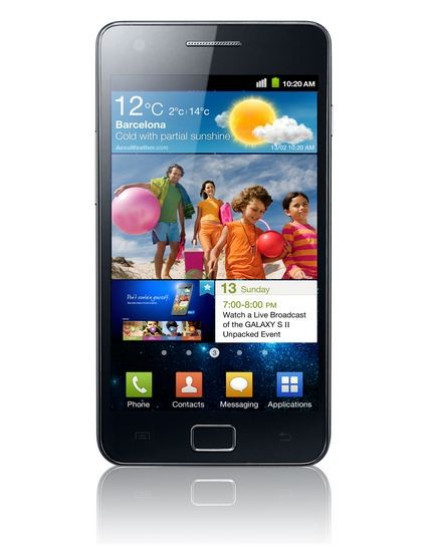 Recently, Samsung's flagship smartphone, the Galaxy S3 i9300 received a leaked official ROM for Jelly Bean OS, as the internet went abuzz with a leaked video showing Android 4.1 Jelly Bean ROM in action on a pristine Galaxy S3 i9300 phone. Now, the Galaxy S2 i9100 is poised to receive the official Jelly Bean update, according to leaked information through Samsung insiders, SamMobile.
SamMobile notes that if things fall in place, we may expect an Over-The-Air (OTA) update sometime in September-October. The same might hold good for Samsung's flagship phablet the Galaxy Note as it harbours a similar hardware configuration matching the Galaxy S2 i9100.
Samsung insiders at SamMobile have reportedly said that the company is busy testing Jelly Bean (Android 4.1) on the Galaxy S2. It seems the tests are going well, with a fair chance that Samsung will release the public KIES version soon. SamMobile also reveals its commitment to release leaked ROMs for the highly-anticipated Jelly Bean software for its die-hard Samsung fans in the coming days.
If SamMobile is to be believed, it is almost certain that Galaxy Note will also join the Jelly Bean party pretty soon alongside Galaxy S2. Given the rate at which Samsung devices are receiving the software updates lately, it appears the South Korean giant would blow away any competition from its rivals HTC, LG, Sony or even Google in their race to port Jelly Bean upgrade to a record number of devices.