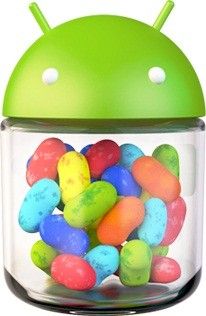 If earlier rumours are to be believed, Samsung's flagship smartphone Galaxy S3 is poised to receive the Jelly Bean update in the fourth quarter of this year. The highly anticipated Android smartphone was unveiled at Google's I/O conference last week.
The handset carries the goodness of Ice Cream Sandwich onboard alongside the incredible voice assistant that rivals Siri. Thanks to Project Butter, the phone's user interface is said to be more slick and responsive. Besides, the forthcoming Jelly Bean update is said to come with several improvements over its predecessor - Android 4.0 Ice Cream Sandwich (ICS). Expect Jelly Bean's enhanced notification centre and the slick UI delivering over 60 frames per second. Need we mention, it is said to include more enhanced and seamless animation than ICS.
Earlier, Tech Radar suggested that Galaxy Nexus, Motorola Xoom and the Nexus S will be the first handsets to receive the coveted Android 4.1 Jelly Bean update, which would be followed by Galaxy S3. The latest official statement from Samsung spikes reports about Galaxy S3's release date. When Tech Radar recently interviewed Samsung for a comment on the Jelly Bean release date for its latest Galaxy handset, the company chose not to reveal any details of the release date.
"In the case that a new version of an Android operating system is publicly announced and released, Samsung will review the possibility of implementation to existing Samsung products with the Android operating system," says Samsung in its official statement to Tech Radar.
"Such a review will be based on various factors including, the overall effect of the update to Samsung products, the system requirements, the structural limitations, and the level of cooperation from the component suppliers and the software licensors. If Samsung decides to make the update available to the users it will be released upon successful completion of development," explains the South Korean tech giant.