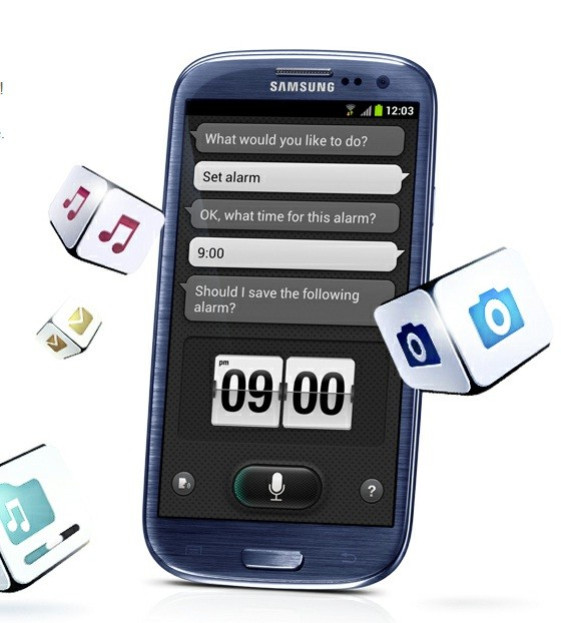 The Samsung Galaxy S3 was unveiled at an event in London on 3 May and will see a market release in the UK on 30 May. The device, since the unveiling, has become a hugely popular Android smartphone.
The Galaxy S3 will come pre-installed with Android 4.0.4 (Ice Cream Sandwich), Samsung's own quad-core processor (the company's first-ever model) and a high resolution eight megapixel camera. In addition, the phone can support 4G speeds, where available, and Near Field Communication (NFC) technology. However, the most notable feature, perhaps, is S Voice - a direct rival to the iPhone's Siri - and a voice-activated personal assistant.
As with all gadget and tech details, it was earlier reported that a build of S Voice had been leaked and made available to all Android ICS users. However, the South Koreans soon responded and locked the servers down, blocking all requests generated by unauthorised S Voice programmes and unsupported devices. The S Voice, then, is set to make a full debut with the S3.
Samsung's answer to Apple's Siri is reportedly an advanced natural language User Interface (UI) that will allow, in addition to voice-activated information searches and device-user communication, a degree of control over device functions and commands. It can, for example, be used to set alarms, play songs, control audio volumes, send texts and emails and organise schedules. It also controls the camera app on the phone.
Unsurprisingly, both S Voice and Siri demand properly enunciated user commands, rely on search engines to provide answers and tend to redirect queries to a Google search. Apple seems to have an advantage over Samsung in terms of the speed with which the programmes respond to queries, as well as the depth of answers. Siri, for example does not provide for results of a search within the country of the user and does not help with location-based queries, unlike S Voice according to a report on The Verge. In addition, Siri tends to talk a little more than S Voice, which comes with an audio-off option.
Essentially, while Siri responds faster, the S Voice offers a greater array of performance-related options, meaning, theoretically, one can do more with Samsung's assistant than Apple's.
GSM Arena also ran comparisons and they included the Speaktoit Assistant (for Android). The results were mixed. The test involved a series of questions tasking all programmes with basic operations like sending texts, enquiring after traffic conditions, recovering information for basic (random?) trivia questions and interfacing with social networking Web sites - Facebook.
On the whole, S Voice and Siri performed better than Speaktoit, which was to be expected; the notable exception was the request to update Facebook with a new status - Siri was unable to comply while the other two did. Between Samsung's and Apple's programmes, however, the primary difference seemed to be speed of response, with Siri, once again, shading S Voice to the post.