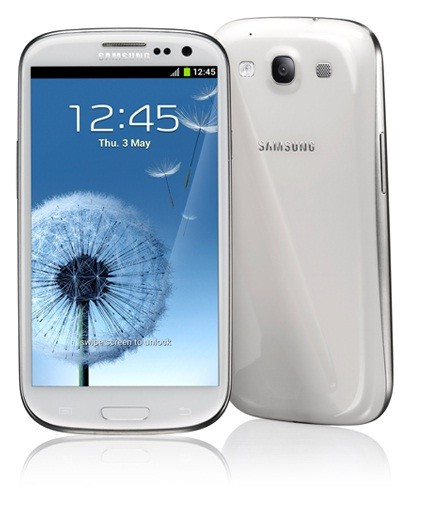 Even before unveiling the Samsung Galaxy S3, the company announced its first quad-core application processor, Exynos 4 Quad which was scheduled to be first adopted into the Galaxy S3. As claims made by the company, the Exynos 4 Quad possesses double the processing power over its predecessor, Exynos 4 Dual. The quad-core processor is well-suited for applications including 3D games, video editing and calculation-intensive simulation.
The Exynos 4 has a clock speed of 1.4GHz. XDA Developers have found a way though which users can overclock their Galaxy S3's CPU up to 1.8GHz with the help of Ninphetamin3 Kernel, reports The Android Soul. A few of the key features of the Kernel include overclocking up to 1.8GHz, CPU voltage control interface, GPU voltage and speed control interface, compiler optimisations aimed at improving performance as well as battery and finally removal of debug overhead for performance and battery enhancement.
Overclocking a processor can be dangerous so users should exercise caution. The below-mentioned instructions to overclock the CPU speed are only compatible with Galaxy S3 model number i9300 and not with the US or any other variants. Therefore before following the steps ensure that you have checked your device's model number. To check the model number go to Settings>>About Phone.
Users are advised not to attempt anything else but stick to the instructions strictly since any wrong step can damage you Galaxy S3.
Steps to install Ninphetamin3 Kernel on Galaxy S3
Ensure that you are using a stock-based ROM on your phone. The Ninphetamin3 Kernel will not work with AOSP ROMs that include CM9 and AOKP.
1) Download and install Samsung Kies software on your computer.
2) Now download the Kernel (ninphetamin3-release-1.1.0.tar.md5)
3) Download the Odin PC software (Odin3 v3.04) and extract the contents of the file to a folder on your computer
4) Turn off the Galaxy S3 and put it into Download Mode. (Press and hold together Volume Down + Home + Power buttons until screen turns on. Then press Volume Up to enter Download Mode)
5) Open Odin by doubling clicking Odin3_v3.04.zip
6) Connect Galaxy S3 to PC. You will get the message ADDED in Odin's message box
7)-Click on the PDA button in Odin and select the file ninphetamin3-release-1.1.0.tar.md5
8)-Click Start button to install kernel on your phone. When complete, you will get a PASS message. The phone will reboot and when a Samsung logo appears, you can unplug the cable
Note: If Odin gets stuck or if you get a FAIL message, disconnect the phone from the PC, close Odin, remove and re-insert the battery, turn the phone on in Download mode and follow the procedures from step 5
9) After your Galaxy S3 reboots, you can overclock the processor using SetCPU or No-Frills CPU Control app.
Ninphetamin3 Kernel is now installed on your Galaxy S3 which allows you to overclock the processor up to 1.8GHz.