Key Features:
4.99in screen; 1920 x 1080 (441ppi)

Android 4.2 with TouchWiz

130g; 7.9mm thick

Air Gesture and Eye Scrolling

Price as Reviewed: Free on a £42-a-month contract from Vodafone
Samsung Galaxy S4 Review
Probably the biggest smartphone release of the year (until the launch of the next iPhone at least), the Galaxy S4 marks the pinnacle of Samsung's sprawling smartphone offering.
Building on the huge success of the Galaxy S3 in 2012, the Galaxy S4 has a lot to live up to and while the designa nd hardware may have been only slightly tweaked, the company has thrown in a slew of new gimmicks features to its new phone to entice users.
According to Samsung's promotion material, things would be much better if we didn't have to touch the screen of our smartphone and it's suite of gesture- and eye-tracking technology promise to change the way we interact with our smartphone.
But can the Galaxy S4 really make such a big leap, or are these features simply gimmicks to hide a relatively minor upgrade from the world's biggest smartphone manufacturer?
Design
There is not much that can be said about the design of the Galaxy S4. You will be hard pressed to distinguish it from a Galaxy S3 unless you are actually holding the phone and the continued use of plastic has left most reviewers cold - this one included.

It does not come close to the HTC One or the iPhone 5, or even the budget Nexus 4, in terms of feel and industrial design, but then again this didn't hinder the Galaxy S3, so from Samsung's point-of-view, why change.
What Samsung should be commended for is keeping the phone almost exactly the same height and width as the Galaxy S3 (it is actually fractionally narrower) while making it thinner (8.6mm vs 7.9mm), lighter (133g vs 130g) and increasing the screen size from 4.8in to 5in.
Screen
And that screen is a beauty. The resolution has been bumped up this year to Full HD from run-of-the-mill HD and the pixel density has gone from 306 pixels per inch (ppi) to a ridiculous 441ppi.
The pixel density - which is far higher than the iPhone 5 (326ppi), on a par with Sony's Xperia Z (441ppi) and slightly lower than the HTC One (468ppi) - makes everything pin sharp. Web broswing is a pleasure, images are sharp and clear while even reading an ebook on the Galaxy S4 is a pleasure.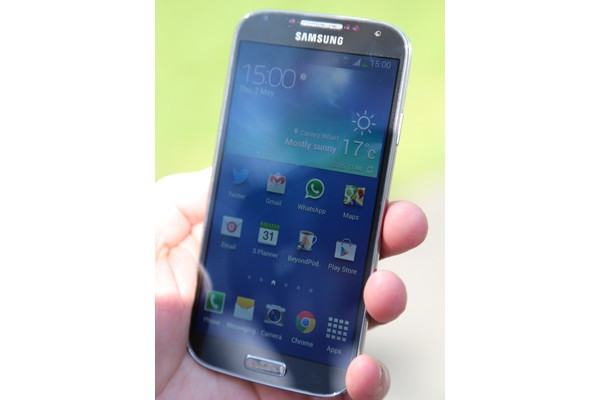 The main problem I have with the screen is the Samsung's continued use of AMOLED technology which tends to over-saturate colours making them appear unreal and over-blown. It's a personal preference but I prefer the more natural colour temperature of the HTC One's LCD3 screen.
In terms of brightness, the S4 is good, but in a side-by-side test it is not quite as bright as the HTC One.
Keeping the phone's overall footprint the same while increasing screen size means the 5in screen isn't as cumbersome to use as some phones with similar sized screens, which is always good for small-handed people like myself.
Hardware and performance
The UK version of the Galaxy S4 is powered by a quad-core processor (elsewhere it is powered by Samsung's own eight-core Exynos 5 Octa chip) and this is paired with 2GB of RAM. More than enough power for a top-of-the-line smartphone one would imagine.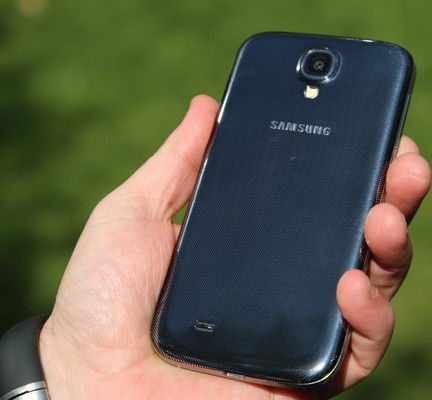 Except it isn't. The Galaxy S4 I tested juddered and stalled on a frustratingly regular basis. Switching between apps was slow, core apps like Gallery, Email and the Browser failed to work or crashed without warning.
The experience was not what you will have come to expect from a top-end smartphone. The problem however is not with the hardware itself, but with the software skin Samsung has put on top of Android - called TouchWiz.
While it's not as ugly and intrusive as previous iterations, it has clearly hindered the performance of the S4, and despite a number of firmware updates is something Samsung has yet to fix.
Battery life is similarly flaky. Day one of testing I easily managed a full day's use from the S4, but on subsequent days the battery warning tone issued long before the sun began to set, which is not what you want to be hearing.
Camera
The 13 megapixel camera on the Galaxy S4 is superb. As well as taking pin-sharp pictures, it has a whole host of modes and settings for you to fiddle about with. Some of these are great additions - like the Eraser mode which automatically removes any moving objects from your picture - though others are pointless - like the much-hyped picture-in-picture mode which takes a picture of you while you take a picture of someone else.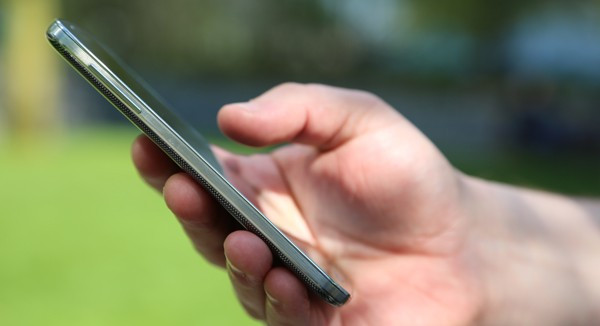 I still can't think of a situation where that is going to be useful.
Software Gimmicks Features
Finally we get to what Samsung is pushing in all the promotional materials for the S4. The hands-off, no-touching control systems which Samsung says will make a big difference to how you interact with a smartphone.
Well, beyond the initial novelty factor of five minutes, they won't. Not in their current form at least.
There are a huge range of motions and gestures which you can now use to do everything from previewing email to scrolling down webpages and even pausing videos when you look away without ever having to touch the screen.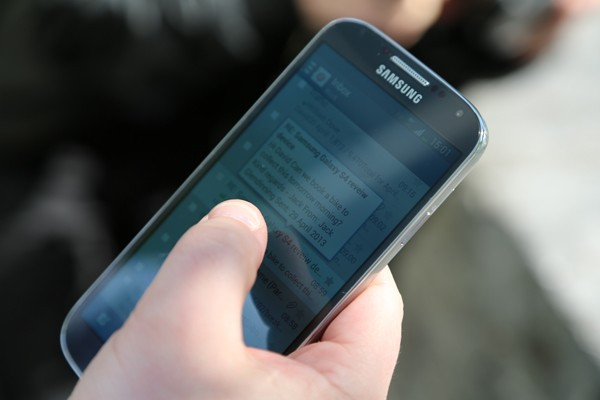 They don't really work and when they do work, the system isn't fluid and natural and you end up with a sore neck having to exaggerate the movement of your eyes to get a webpage to scroll.
If we, as a species, have come to the point in our evolution where fishing our fingers out of our pockets to swipe a screen has become too much of a chore, I think we should just all give up and go back to living in caves.
Samsung is trying to solve a problem that doesn't exist. People are still getting used to touchscreen devices and don't want fiddly, gimmicky systems in order to flick between their photos. Hovering a finger over your inbox to preview an email before opening it might sound handy, but it isn't. It takes as much time to open the thing and delete it as it does to hover your finger over just the right part of the screen and decide it's not worth opening.
I applaud Samsung for trying something new and who knows, in 10 years time this may be how we interact with our smartphones, but for now most people will simply turn off all these features after playing with them for a few days.
Value and verdict
The Samsung Galaxy S4 will set you back a lot of money. SIM-free it is selling from anywhere from £550 up to £600, while 24-months contracts are going for £35-a-month if you want don't want to pay anything up front.
It's a lot of money, when you consider the HTC One is now available for less than £480 or £33-a-month and the iPhone 5 is even available without upfront cost for a similar contract.
However, expense aside, the Galaxy S4 is by any measure a great smartphone. It is thin, light and features a superb camera along with a high-resolution 5in screen. It may use the same plastic construction as the Galaxy S3, but the squarer design is at least a slight improvement over last year's model.
But there are problems. The over-saturated AMOLED screen is not to my liking and the buggy interface and poor battery life are real letdowns (though these could be improved with future firmware updates)
Samsung is pushing the Air Gesture and eye-scrolling as the phone's biggest selling-point in its advertising, but these are simply gimmicks and won't add to your smartphone experience beyond showing off to your friends.
Scores
Overall 8/10
Design 8/10
Performance 8/10
Screen 9/10
Battery 8/10
Value 8/10
The Good
Large, high-resolution screen
Excellent camera
Good build quality
The Bad
Pointless gimmicky features such as Air Gesture
Buggy performance
Poor battery life