Samsung first experimented with combining a camera with Android last year when it announced the Galaxy Camera, which was essentially a Galaxy S3 with an optical zoom lens but unable to make phone calls; now the concept returns with the Galaxy S4 Zoom, and this time it's a fully-featured phone.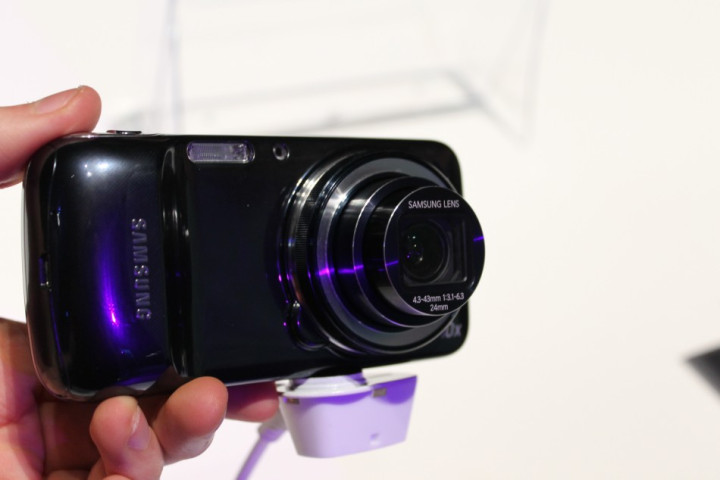 This time Samsung has slimmed things down and included voice calls in creating the Zoom, which has a 10x optical zoom lens with xenon flash, optical image stabilisation and a 16-megapixel sensor, along with 4G, Wi-Fi and a 4.3in display.
Announced a couple of weeks ago, the S4 Zoom was shown off to journalists for the first time at the company's lavish Premiere event at Earls Court in London, and IBTimes UK spent some time getting to grips with what could be the ultimate camera phone.
From the front, the S4 Zoom looks exactly like the Galaxy S4 Mini, which in turn looks similar to the regular S4. Samsung is keeping its deign very similar across multiple products, from smartphones to tablets and cameras.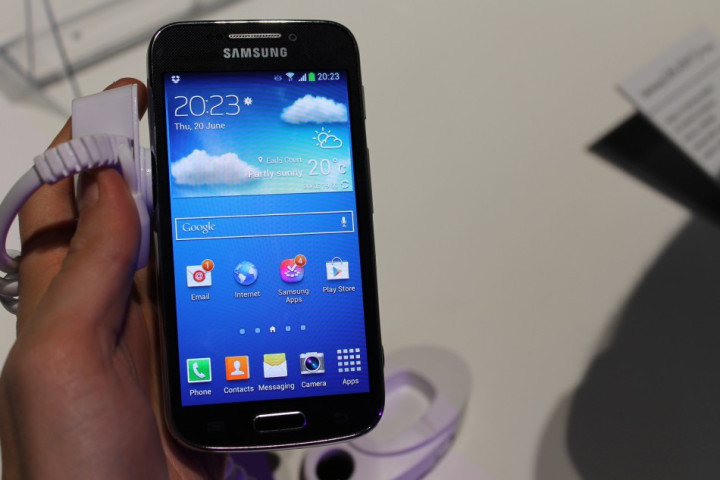 The 4.3in display has a resolution of 960 x 540 (same as the S4 Mini) and the phone runs Android 4.2.2 Jelly Bean on a 1.5GHz dual-core processor with 1.5GB of RAM and 8GB of internal storage, expandable by up to 64GB through a microSD card slot.
But turn the phone around and things start to change significantly from any phone you've seen before. When closed, the 10x zoom lens extrudes by about 10mm from the phone's back, and obviously extends much further when fully zoomed in.
To help you hold the device Samsung has moulded a bulge to the back of the phone which also adds about 10mm to overall width, but in doing so gives you something to hold on to while taking photos.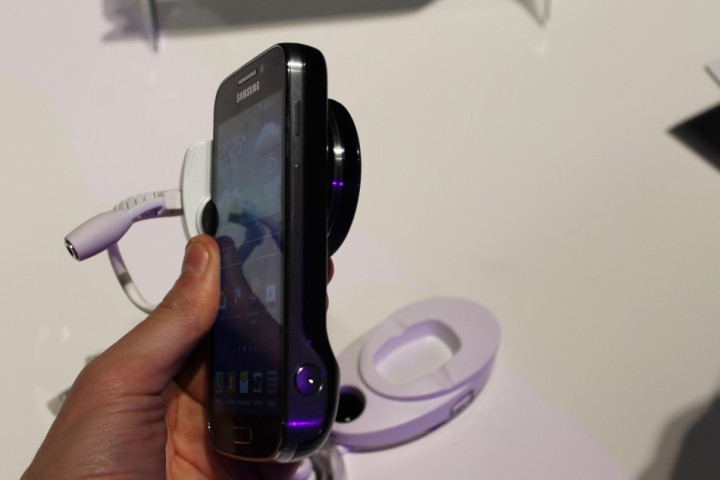 There's no getting away from the bulk of the Galaxy S4 Zoom - it's 15.4mm thick compared to the 7.9mm regular S4 - but if you're in the market for both a new smartphone and a point-and-shoot digital camera, the S4 Zoom could well act as a replacement for both. Aside from the lens, that extra bulk also means Samsung can install a large 2,330mAh battery, which is almost as big as that found in the Galaxy S4.
Galaxy NX
Further expanding its uses for Android, Samsung announced the Galaxy NX, an interchangeable lens camera which also features a large 4.8in touchscreen and Android 4.2.2, along with hugely customisable photography software, including 30 pre-set scenes to choose from to quickly take the best shot for the environment you're in.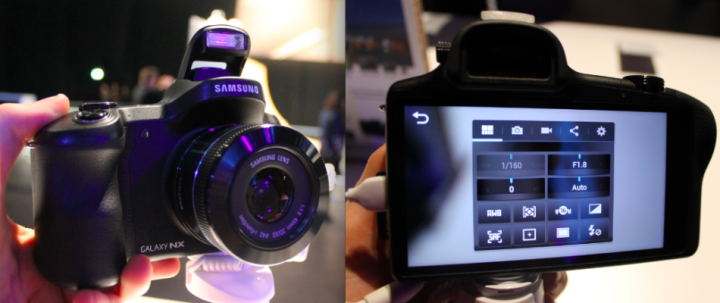 The NX is the world's first camera to combine interchangeable lenses (Samsung will make 10 available at launch ) WI-Fi, and 4G connectivity, so photos can be uploaded as soon as they are taken.
Samsung is yet to announce a price or release date for the Galaxy NX, while the S4 Zoom is expected to cost around £470 SIM-free when it goes on sale in the summer; an exact release date is not yet known.