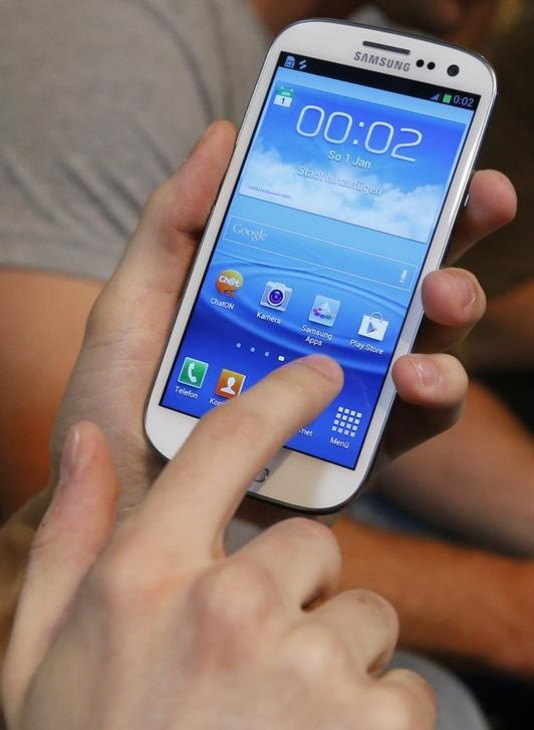 While some retailers recommended Apple's iPhone 5, rival manufacturers such as ZTE, Motorola, LG, Huawei and BlackBerry-maker RIM had little or no presence.
HTC, an early pioneer of Android smartphones, has also lost its ranking among the world's top five smartphone vendors following a drop in sales last quarter, surpassed by Huawei and Sony.
"The mystery shop showed that the most recommended Samsung handsets were the Galaxy SIII and the Galaxy Note II, despite having been on the market longer than the latest handsets from Apple, Nokia and HTC," said Julian Jest of Informa Telecoms and Media, who carried out the survey.
"However, most surprising was the way that, despite an in-store advertising campaign and recent product launch, Apple was recommended in only two stores, 3 and Phones 4 U, with both recommending the iPhone 5," he added.
The researchers visited John Lewis, Everything Everywhere, O2, 3, Maplins, PC World, Carphone Warehouse and Phones 4U. The mystery shoppers scored manufacturers based on whether they were advertised in the store window or in-store. They also asked a sales assistant to recommend three smartphones or tablets.
Apple and Samsung were just as likely to be promoted by advertising in the store or the shop window but sales assistants were far more likely to recommend Samsung.
An Informa spokesperson said it was "likely that sales assistants see the Samsung devices as a safe bet to earn greater commissions".
A similar survey conducted last summer in California found Samsung and HTC were the most promoted brands and Samsung devices were recommended more than their rivals.
Both Samsung and Apple reported quarterly earnings last week. Samsung saw an increase in profits of 76 percent, largely thanks to strong sales of its Galaxy smartphones.
However, the Korean firm warned that it expects smartphone growth to slow down in the West this year.
The company plans to announce its new flagship smartphone, the Galaxy S IV, at an event in Monaco next month.
Apple has seen £31 billion wiped off its value following weaker than expected iPhone sales. The company sold a record 47.8 million iPhones in the last quarter but Wall Street had expected sales to be higher.
Analysts believe that Apple's future potential lies with exponential software growth.
A variety of Apple observers have been striving to identify the "next innovation" that will drive Apple forward and enable new growth, suggesting everything from wearable computers to HDTVs.