Samsung Galaxy Tab 10.1 Gets Release Date Alongside Apple iPad 3 'Leak'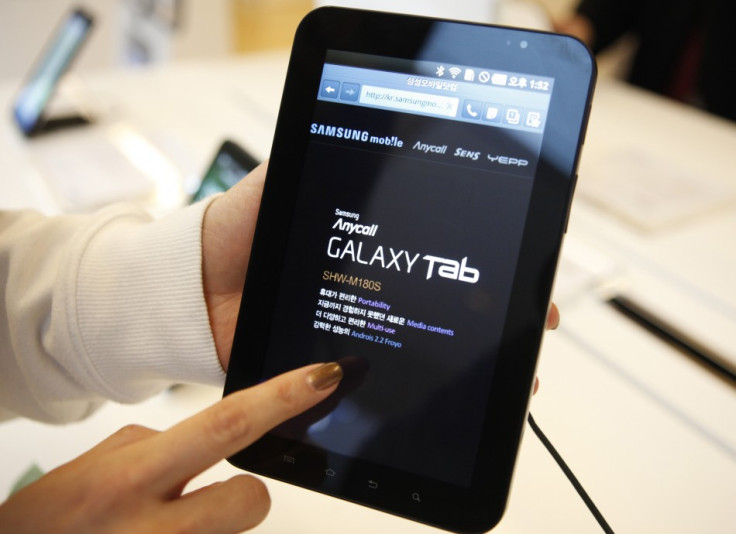 Just as T-Mobile finally granted Samsung's long-delayed Galaxy Tab 10.1 a firm release date, new rumours have emerged suggesting Apple's iPad 3 could be in stores in just five short months.
Samsung's Galaxy Tab 10.1
News of the tablet's release broke on T-Mobile's web site midday on Tuesday when it finally listed the Galaxy Tab 10.1 as being available from 2 November, 2011.
The device had originally been intended for release much earlier in 2011, but the tablet's launch was delayed after Apple included it in its current onslaught of patent infringement accusations against Samsung's Galaxy range of devices.
The device's sale is still currently banned in a number of territories having been drawn into Apple and Samsung's ongoing series of lawsuits.
The legal mud-slinging began in April when Apple mounted a complaint alleging Samsung's Galaxy range of devices "slavishly" copied the designs of Apple's iPhone and iPad devices.
The war subsequently escalated when Samsung responded with its own accusations of patent infringement against Apple. Most recently Samsung went so far as to mount legal action attempting to block the sale of Apple's iPhone 4S.
The New iPad 3 Rumour
The Android tablet's release came alongside suggesting Apple's fabled iPad 3 will be released in just five short months.
The new "leak" stemmed from Japanese blog Macotakara. The site alleged that a "reliable Asian source" had confirmed to it that the device would be released in potentially as little as five months time, housing a smaller dock connector.
If true the smaller dock would mean that all accessories and peripherals for Apple's current iPad 2 would be incompatible with the, currently unconfirmed, next generation iPad 3.
The "source" went on to allege that Apple is currently "rushing" iPad 3 production to avoid the 22 to 28 Jan. Chinese New Year celebrations, meaning that Chinese factories would be producing the new iPads before the end of January
Macotakara went on to suggest the device would be the same size and house the same number of pins as Apple's current iPad 2. Details regarding the device's screen pixel resolution, retina display and camera were not mentioned in Macotakara's report.
Apple is yet to release any official information on its currently unconfirmed next entry into the iPad series.
© Copyright IBTimes 2023. All rights reserved.