Samsung has launched an appeal against a ban on selling its Galaxy Nexus smartphones in America, while Google has teamed up with the South Korean company to fight Apple in courts around the world.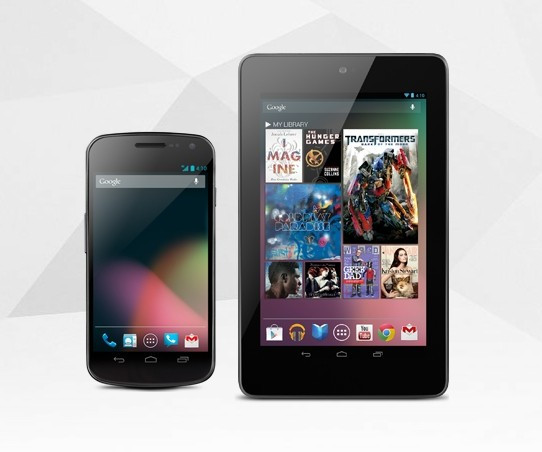 Samsung is appealing last Friday's decision on seven seperate grounds, including the fact that Apple cannot prove its market share is being damaged by sales of the Samsung Galaxy Nexus. The order, prohibiting the sale of the Samsung Galaxy Nexus in the US, came from District Court Judge Lucy Koh, who ruled in favour of Apple in a patent dispute.
The case began when Apple filed an injunction claiming Samsung "slavishly copied" the look and design of its iPhone. The Nexus will be the first smartphone to run Google's Android 4.1 Jelly Bean software when it receives a software update in the next few weeks.
Earlier, Samsung's Galaxy Tab 10.1 tablet also received a sales ban by Koh in the same San Jose courtroom in California. That ban is still in force. "Although Samsung has a right to compete, it does not have a right to compete unfairly, by flooding the market with infringing products," Koh said.
In order to begin the ban, Apple had to post a $2.6m (£1.7m) bond to cover damages incurred by Samsung if the injunction is later overturned. Apple will also try and ban the Samsung Galaxy S3 smartphone and Judge Koh has already asked both parties to begin evidence sharing in that case.
Google join Samsung to fight Apple
The US actions are part of a spate of patent allegations being heard in courts around the world between Apple and Samsung. Google has also been engaged in a number of high profile patent disputes with Apple and Microsoft and has come off worst in most of those cases.
Android devices have already been found to infringe 11 valid Apple and Microsoft patents, including European patents EP1304891, EP1964022 and EP2059868, US patents 5,946,647, 6,370,566, 7,469,381, 8,046,721, 8,074,172 and 8,086,604, as well as US design patents D504,889 and D618,677.
An insider at Samsung confirmed that the Korean handset maker would team up with Google to fight intellectual property disputes and help protect Android's share of the $219bn global smartphone market.
"It's too early to comment on our game plan [with Google] in the legal battle but we will do our best to get more royalties from Apple, which has benefited from our technology,'' a Samsung insider told Korea Times. "The fight is becoming more dramatic and the possibility of a truce in the form of a cross-licensing deal seems to be becoming likely.''
The two firms are thought to have been working together since the ban on Samsung's Galaxy Nexus smartphones in the US. Analysts said the ban on Nexus smartphones would halt sales of 100,000 handsets per month and cost Samsung $60m every month.
Apple did suffer one setback in its bid to halt Android's progress, when a federal judge in Chicago dismissed a patent claim against Google's Motorola Mobility unit, stating that a ban on the sale of Motorola handsets would harm consumers.