The technology keynote, once a company's annual pitch to investors, partners and the press, is suffering an embarrassing and very public death.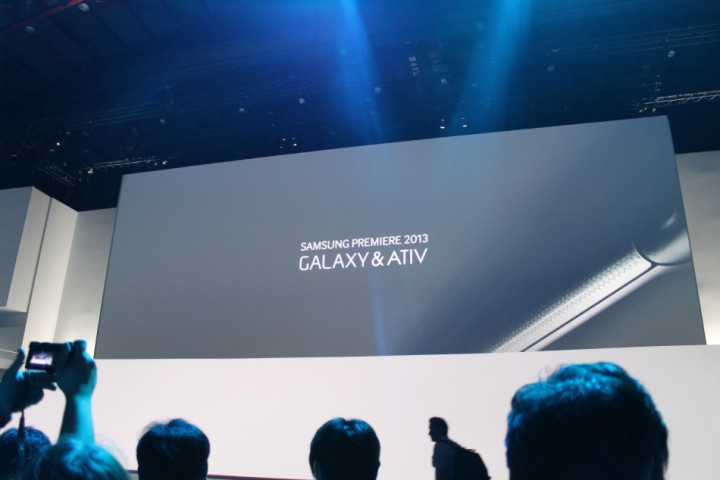 Facebook held a press conference at its headquarters this week to announce the addition of a video recording feature to Instagram. Invitations were sent out (in the post), journalists gathered, Facebook explained what it's new product is, showed what it does, said when it will be available, and journalists went home to write about it.
Now compare this to Samsung's Premiere event at Earls Court in London on the same day. A lavish do with coach-loads of Samsung staff being dropped off at the door, company executives flown over from Korea, and a global media presence.
The holding room for attendees to mingle in was the size of an aircraft hanger - with no less than three bars - while the stage itself was vast. Expectations were high as journalists settled into their seats and opened their laptops, primed for an hour-long live blog.
But the headline-grabbing stories we had assembled for never really came. MC for the evening Jason Brandbury (that bloke from the Gadget Show) kicked things off by showing the Galaxy S4 Mini, Active and Zoom, all of which were announced by Samsung earlier this month. Laptop screens flicked to their screensaver.
Between the poor attempts at humour and awkwardly wooden dialogue, Samsung finally came up with the goods and announced a fleet of new products, from the Ativ Q laptop/tablet hybrid which runs Android and Windows 8 together, to the Galaxy NX camera and Ativ Book 9 Plus ultrabook.
All strong products but there was no headline act here, and once we got into the equally vast demonstration area - complete with BMX display team for no reason - it became clear how little Samsung actually had to say.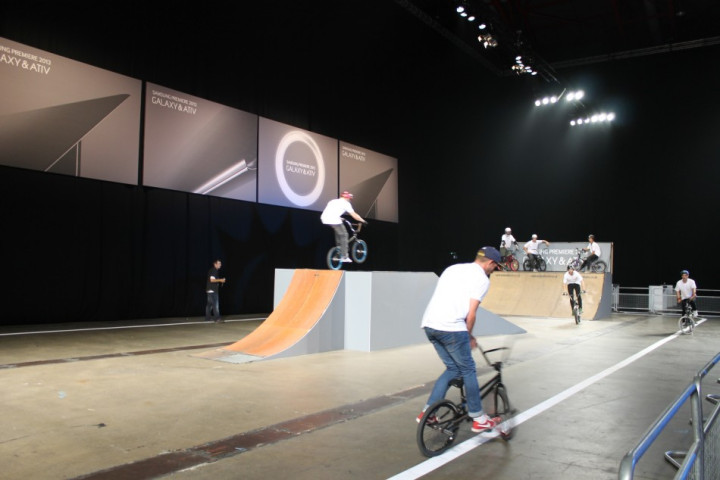 None of the products announced have prices or release dates, and a Samsung employee I chatted with was keen to say how the Ativ Q wasn't finished yet and would likely change before going on sale.
Living just a few miles away, I started to feel sorry for my American colleague who flew in from New York especially for the event, and those poor Samsung staff from South Korea.
But don't worry, because an announcer boomed over the speaker system that we should stop playing with the new gadgets and head back to the holding pen, where a stage had been set up for live performances from Emeli Sandé and Will.i.am, who accused the gathered reporters and Samsung executives of not partying enough.
Sure, it wasn't as bizarre as the Galaxy S4 Broadway-themed launch in New York, which featured a group of drunk women ogling a shirtless gardener, but Samsung's Premiere event felt unnecessary. We had seen - at least in photos - three of the products already, none were given prices or release dates, and the device which got the most attention from mainstream press isn't even finished yet.
I understand that you want to treat your staff when business is booming, and events like this are easy when your marketing budget runs into the hundreds of millions, but I fear Samsung has taken a step away from what these keynote addresses are supposed to be about.
As I waited for my train home, I couldn't help but think how the event was all about Samsung shouting 'look at us' rather than 'look at what we've made'.