Samsung Electronics has reported record quarterly profit boosted by surging sales of smartphones, on the day it releases its latest flagship smartphone, Galaxy S4.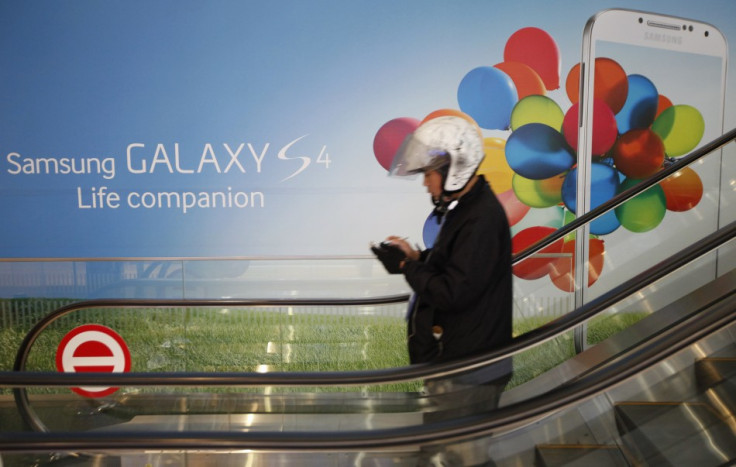 Net profit for the first three months of the year rose to 7.15tn won ($6.4bn/£4.2bn), marking the sixth straight quarter of profit for the South Korean technology giant. This compares with the 5.05tn won reported for the same period, a year ago.
Operating profit rose 54% to 8.8tn won from the previous year, while sales were up 16.8% at 52.9tn won.
The smartphone division of the company recorded a 55% increase to 6.51tn won in the quarter compared with the year ago period. This was on the back of huge smartphone sales with the company selling over a hundred different models with screen sizes going from 3in to 6.3in.
"We may experience stiffer competition in the mobile business due to expansion of the mid- to low-end smartphone market while TV growth will continue to wane in developed markets," said Samsung's senior vice president Robert Yi.
"We expect to increase R&D spending for strengthening our competitiveness ahead of planned new product launches."
Shipments of Samsung smartphones increased 56% to 69.4 million units in the March quarter, while Apple iPhone shipments rose 6.6% to 37.4 million units, according to a Bloomberg report quoting research firm Strategy Analytics.
In 2012, the South Korean electronics giant has displaced Apple to become the largest smartphone maker in the world. Earlier in the week, Apple reported a decline in profits, its first profit drop in more than a decade.
While Samsung's Galaxy S4 is due for release on Friday in its home country of South Korea and will get a wider release in the coming days and weeks, Apple gave no indication of any product releases simply saying new products would be coming this autumn. Samsung has already kicked off big advertising campaigns in the UK and the US, with mini Samsung stores set up in Best Buy outlets.