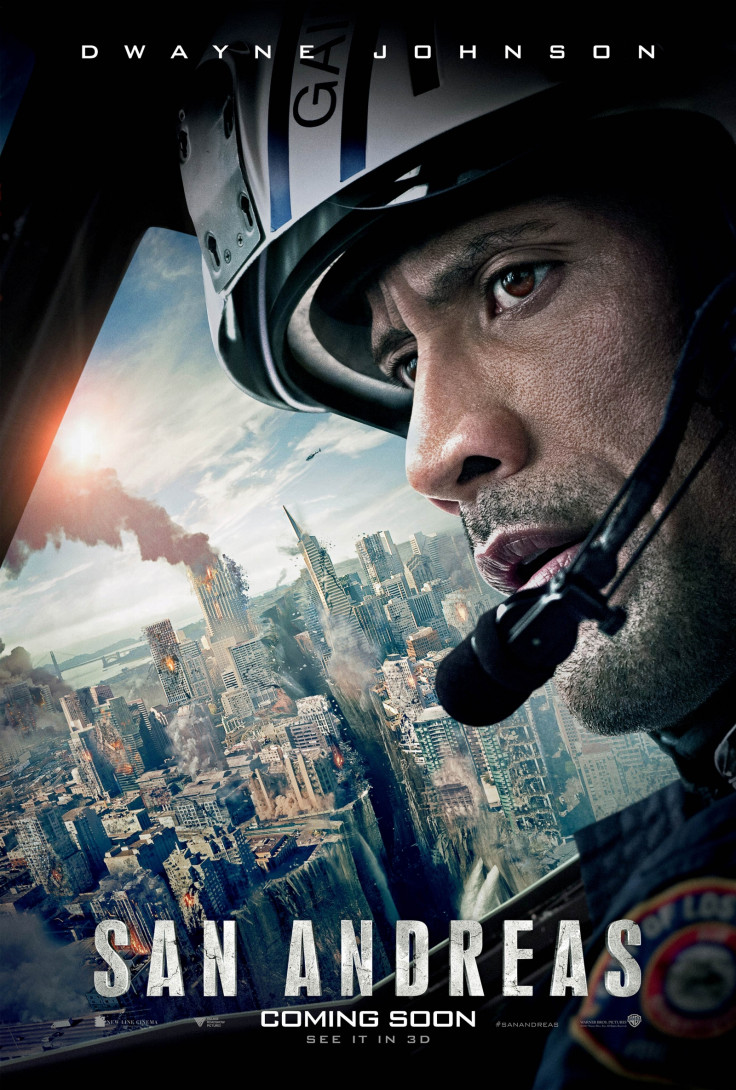 Disaster movie San Andreas, in which an earthquake wreaks colossal havoc on Los Angeles, has come in for some stick from scientists for transgressing established facts about tectonic plate movements, but some experts have stated that a large scale disaster could well happen in the Californian city.
A study published in the Journal of Geophysical Research: Earth Surface confirmed that there are many active faults with the potential to cause earthquakes of an 8.0 magnitude around 90 miles off the South Western coast of the USA, which would result in a tsunami of catastrophic proportions. However, they say there is no danger of matching the epic destruction portrayed in in blockbuster me.
Mark Legg, of Legg Geophysical and lead author of the study, told Discovery News: "There are many active faults offshore southern California which could produce greater then magnitude 7 quakes and tsunamis.
"California does have an active subduction zone north of Mendocino - Cascadia - which is capable of magnitude nine earthquakes and big tsunamis - but that is NOT the San Andreas.
"I want people to be prepared for the 'unexpected' large earthquake offshore that may be very dangerous due to the added potential for a local tsunami which would have less than 30 minutes between earthquake and tsunami arrival on the southern California coast.
"But I try to reassure the public that earthquakes in southern California are survivable and can be considered 'just another California Adventure!'"
Legg added that the most likely cause of such a natural disaster would come from California Continental Borderland.
The geologist and his team have studied a data from a region off the coast of Southern California and northern Baja California, in a bid to work out the length of two of the largest faults: the Santa Cruz-Catalina Ridge Fault and the Ferrelo Fault.
Unearthing the length of the fault lines allows scientists to predict how bad an earthquake could be.
Paul Umhoefer, a geologist at Northern Arizona University, also told Discovery News: "The more connected the faults are, the more they can cause larger earthquakes.
"The more detailed data that was gathered in this study is important for judging whether there is an earthquake and tsunami hazard."