The UK practical driving test is to include a new assessment that will require learners to follow directions from a sat nav as part of a longer independent driving section.
It will be followed by further updates to the existing test in a bid to make UK roads even safer, according to transport minister Andrew Jones.
The Driving and Vehicle Standards Agency (DVSA), which is responsible for driving tests and instructors, said it wanted drivers to experience real-life situations and would also introduce testers asking "show me" and "tell me" questions while learners are driving, as well as at the beginning of the tests, such as asking drivers to operate heating inside the car while it is moving.
Other changes will include scrapping the "reverse around the corner" manoeuvre and getting drivers to show they can drive into and reverse out of a parking space.
The new changes to the test will become official on 4 December 2017.
Jones said a modernised update of the test would feature an extended period of the test's independent driving section of 20 minutes, which previously required drivers to follow road signs towards a certain area for 10 minutes.
"Ensuring the driving test is relevant in the 21st Century – for example, the introduction of sat navs – will go a long way towards doing this," he said.
"What we are trying to do is make our roads ever safer again by giving drivers the skills perhaps using technology but certainly far more independent driving."
A spokesperson for GPS company TomTom said: "We welcome the planned changes to the UK driving test. Demonstrating the ability to follow a sat nav is an intrinsic part of anybody's driving skill set in the 21st century.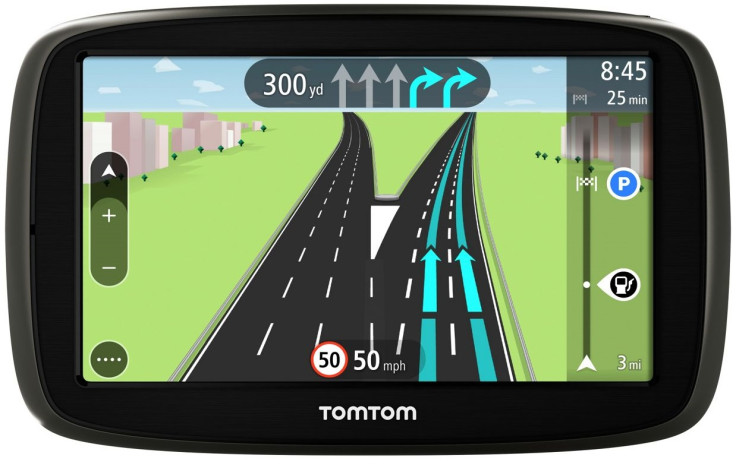 "TomTom devices have been helping drivers in the UK find the quickest and safest routes to their destinations for many years, something of great importance for every learner driver.
"Technological advances continue to improve ways in which we can support all drivers including raising awareness of jam tail warnings and knowing the speed limit."
Steve Gooding, director of the RAC Foundation, a motor research charity, backed the new changes to the test and stressed the importance of evolution as driving changes.
"We are very supportive of the revisions DVSA is making to the practical driving test, which will mean candidates undergo a far more realistic assessment of their readiness to take to the road unsupervised.
"Much has changed since the first driving test was taken in 1935, and it must be right that the test evolves, just as the cars we drive are themselves changing to incorporate ever more driver assist technology such as inbuilt sat nav systems."
The government has already announced changes to the way drivers learn, announcing that learner drivers will be allowed on motorways in December 2016.