Saudi Arabia enlists hackers in battle against online porn
Kingdom's religious police hire hackers to stop porn spreading across social media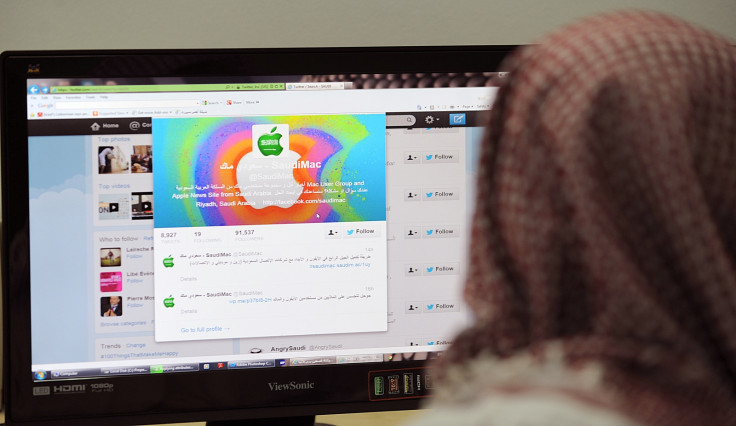 Saudi Arabia's religious police – the Mutaween – have hired "ethical hackers" to disable social media accounts distributing online pornography.
In a recent crackdown, authorities in the conservative Islamic kingdom announced that they had enlisted hackers to disable 9,000 Ttwitter accounts which were being used to distribute pornography, which is banned.
The Commission for the Promotion of Virtue and the Prevention of Vice (Haia), which controls the Mutaween, said "ethical hackers" had also allowed police to access the personal details of those who operated accounts, leading to their arrest.
"The Commission members have succeeded in hacking Twitter porno accounts, shutting them and arresting some of their owners over the past period," a Commission spokesman said, but did not specify the period.
Saudis and ex-pats involved in organising "booze parties, vice and gambling" were also arrested, said a religious police spokesman.
Authorities in Saudi have long battled to contain the spread of online pornography, blocking more than 400,000 websites in 2013 alone.
In a recent study, Google revealed that seven of the 10 countries where the most sex-related Google searches are made are Islamic, with Saudi Arabia coming in seventh.
However, they have struggled to prevent porn being disseminated by the country's 5 million Twitter users and 7.8 million Facebook users, with new accounts being created as soon as old ones are banned.
In March, four government departments including Haia and the cybercrimes division of the Ministry of the Interior announced that they were collaborating on new strategies to tackle the problem.
"Ethical hackers," or "white hat" hackers are usually trained cybersecurity professionals, hired by governments around the world to combat cybercrime, accessing online information used to identify criminals.
Under tough new legislation introduced in 2009, those found guilty of distributing pornography in Saudi Arabia face up to five years in jail, or a fine of up to 3 million Saudi Riyals (USD $800,000).
© Copyright IBTimes 2023. All rights reserved.