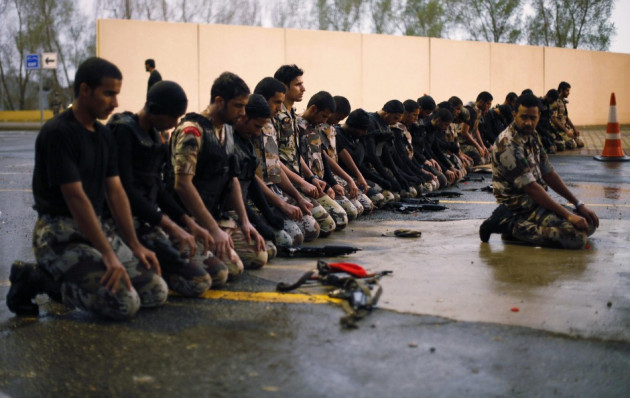 A Saudi journalist has been freed following a 20-month detention over his tweets on Prophet Mohammad, suggest reports.
Hamza Kashgari was arrested for tweeting messages to Mohammad like he "loved the rebel" in the Islamic prophet and "I will not pray for you".
On the occasion of the Mohammad's birthday Kashgari wrote on his Twitter account: "I have loved things about you and I have hated things about you and there is a lot I don't understand about you."
His remarks were sharply condemned by orthodox Muslims, who demanded his public execution.
He fled Saudi Arabia to Malaysia in 2012 following death threats but was later extradited and he issued a public apology for his comments.
He is believed to have faced charges of blasphemy in the conservative kingdom which can carry the death penalty. His charges were not made public.
"The authorities freed Kashgari at 6:30am (03h30 GMT)," human rights activist Walid Abulkheir told AFP.
His release was welcomed by scores of rights activists in cyber space.
Saudi officials have not officially commented on the release yet. Activists like Kashgari had spent several years behind bars on blasphemy charges in Saudi Arabia previously.
Despite strong condemnation from the west and rights groups over the poor human rights record in the kingdom, Saudi Arabia recently issued a statement saying the country "works to protect and promote human rights to maintain its identity, culture, gains and care for its citizens, on the basis of adherence to the Holy Koran".