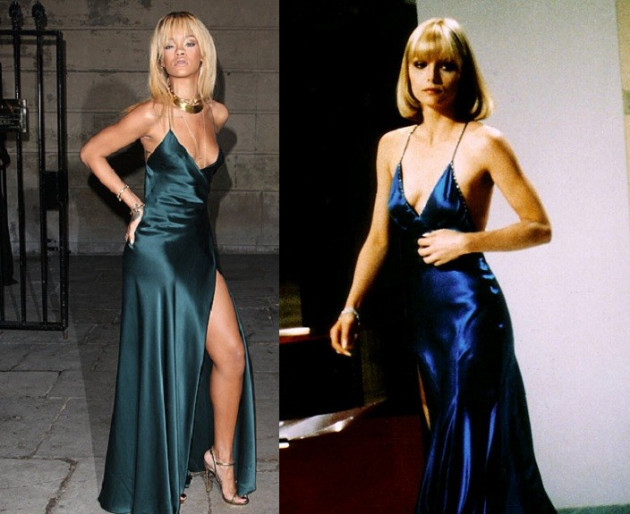 Pop star Rihanna is reportedly keen to play hard-partying Elvira Hancock in the remake of her favourite movie, Scarface.
According to the Sun, the 24-year-old singer wants to take on the role, originally played by Michelle Pfeiffer, because of the character\'s \"ridiculous swagger\".
A source told the paper: \"Rihanna loves Scarface. Some of her music videos have been based on Michelle\'s character, Elvira.
\"She knows all the words and even has her walk perfected.\"
Universal Pictures is developing a reworking of the 1983 gangster classic, which starred Al Pacino as Cuban drug kingpin Tony Montana.
The new version of the movie will reportedly follow a drug-dealer in modern times.
RiRi made her acting debut earlier in 2012 when she starred alongside Liam Neeson and Taylor Kitsch as Petty Officer Cora Raikes in Battleship.