New research has revealed that parasites carried by cats could be factor in the mental illness of schizophrenia in humans.
According to scientists, infection with Toxoplasma gondii – a parasite transmitted by soil, undercooked meat and cat faeces – could be linked to schizophrenia.
The study is based on new research that uses epidemiological modelling, which examines how the spread of infectious diseases which interact with a number of factors, for example, the environment with which the pathogen and hosts are situated in.
A new study by Gary Smith, professor of population biology and epidemiology at the University of Pennsylvania's School of Veterinary Medicine, used modelling to determine how many cases of schizophrenia might be attributable to T. gondii infections. The work published in the journal Preventive Veterinary Medicine, suggests that about 20% of cases might involve the parasite.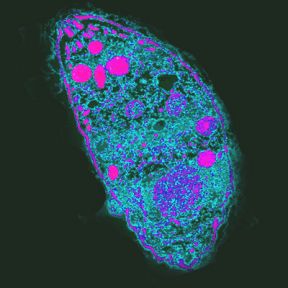 Toxoplasma infections are fairly common – up to a third of the world's human population is estimated to carry it – although few people show any symptoms.
The main risks are to pregnant women or those with weak immune systems where the disease toxoplasmic encephalitis can occur. This is the reason why pregnant women are told to avoid cats' litter boxes.
Recent research has also linked toxoplasmosis with attention deficit hyperactivity disorder (ADHD), obsessive compulsive disorder (OCD) and schizophrenia. Numerous studies found a positive correlation between latent toxoplasmosis and suicidal behaviour in humans. Research related to the effects of toxoplasmosis on personality and mental health was awarded the 2014 Ig Nobel Prize in Public Health.
It's hoped that further studies could lead to new forms of treatment and care.
Other work has shown that some antipsychotic drugs can stop the parasite from reproducing. In addition, field and laboratory studies in mice, rats and people have shown that infection with T. gondii triggers changes in behaviour and personality.
People who suffer from schizophrenia have greatly reduced life expectancy, and many are unable to work. The medical costs for treating the mental illness in the US accounts for up to $60bn (£38.3bn) each year.
"By finding out how important a factor T. gondii infection is, this work might inform our attitude to researching the subject," Smith said.
"Instead of ridiculing the idea of a connection between T. gondii and schizophrenia because it seems so extraordinary, we can sit down and consider the evidence. Perhaps then we might be persuaded to look for more ways to reduce the number of people infected with toxoplasma."