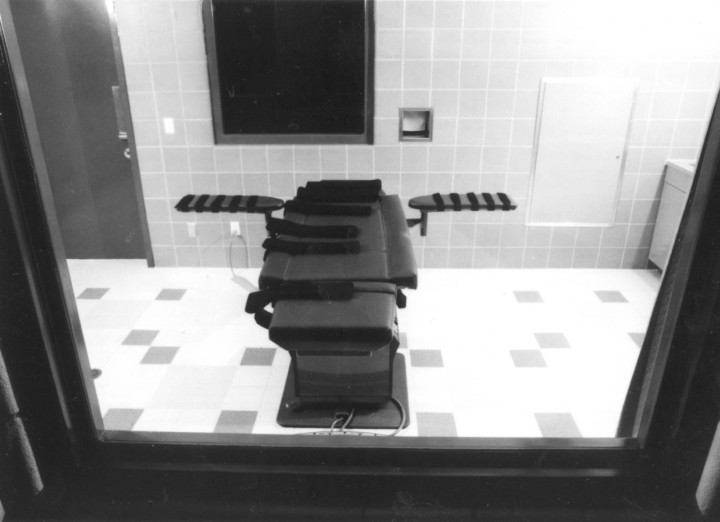 It's probably a good thing Japan did not, despite their nomination, win the Nobel Peace Prize on Friday. Amnesty International has chosen the day – World Day Against the Death Penalty – to highlight the number of countries that still execute people with mental disabilities, and Japan, Pakistan and the USA are among them.
A number of recent cases of these countries executing mentally or intellectually disabled people have been highlighted by the campaigning organisation, which says such countries are in "clear violation of international standards".
"The international standards on mental and intellectual disability are important safeguards for vulnerable people", says Audrey Gaughran, Amnesty International's global issues director.
"They do not seek to excuse horrendous crimes – they set parameters for the nature of the penalty that can be imposed."
Amnesty International, which opposes the death penalty in all circumstances, are using 10 October to make the world aware of countries that still impose capital punishment on disabled and vulnerable people.
"International standards clearly require that those suffering from mental and intellectual disabilities should not face the ultimate punishment. But it many cases disabilities are not identified during criminal processes", says Gaughran.
Countries executing disabled people in 2014:
USA: Askari Abdullah Muhammad was executed in Florida in January 2014 for a prison murder committed in 1980. He had a long history of serious mental illness, including diagnoses of paranoid schizophrenia.
USA: On 9 April Mexican national Ramiro Hernandez Llanas was executed in Texas despite evidence that his intellectual disability, as assessed in six IQ tests over ten years, rendered his death sentence unconstitutional.
Japan: Hakamada Iwao, who is 78, was sentenced to death for murder in 1968 – making him the world's longest serving death row prisoner. Psychoanalysis shows he developed severe mental problems during his decades of solitary confinement, particularly since he was released then rejailed unexpectedly in March 2014 pending a possible retrial.
Japan: Matsumoto Kenji has been on death row for murder in Japan since 1993. He has a mental disability as a result of Minamata disease (mercury poisoning).
Pakistan: Mohammad Asghar, who has been diagnosed with paranoid schizophrenia in the UK in 2010 and then moved to Pakistan, was convicted of blasphemy in 2014 and sentenced to death.
Malaysia: Nigerian man Osariakhi Ernest Obayangbonis was due to be executed in March 2014 after he was mandatorily sentenced to death after a conviction of murder 18 years ago. He is a diagnosed schizophrenic and has been receiving treatment since 2007. His execution was temporarily stayed in March and he remains on death row in Kajang Prison.