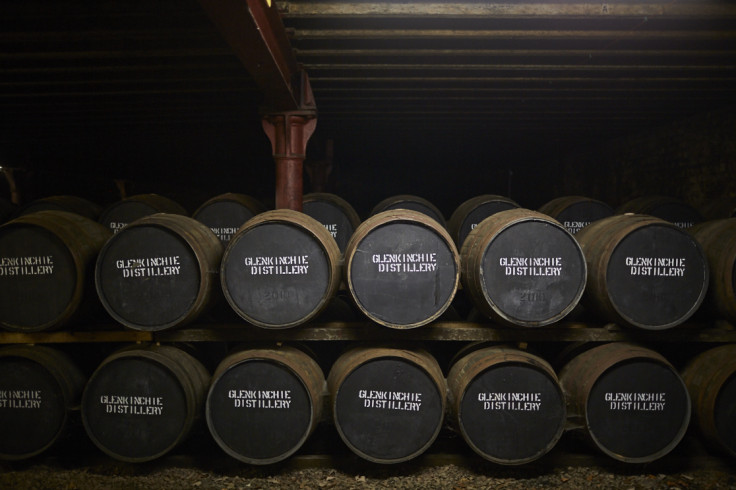 Britain's Scotch whisky industry is expanding at "historic levels" and its contribution to the UK economy has grown exponentially, to almost £5bn ($6.3bn, €5.9bn) a year, new research published on Wednesday (25 January) has shown.
According to the Scotch Whisky Association (SWA), exports of Scotch amounted to approximately £4bn last year, while import costs, mainly related to packaging and casks, stood at £200m. That translated into a £3.7bn boost for the UK's trade balance, while the research estimated that Britain's trade deficit in goods could be 3% larger than the current £115bn without Scotch's contribution.
SWA said in the report the industry was supporting approximately 40,000 jobs across the country, 7,000 of which are in rural areas, which underlined Scotch's role as a "strategically important" industry for the UK.
"Scotch is a significant contributor to rural employment, supporting often fragile local economies," it said in a statement.
"The Scotch whisky industry is expanding at historic levels."
Some 14 new distilleries have opened since 2013, while existing sites have been expanded, whether through increased production, more warehouses or revamped visitor centres.
According to SWA, a further 40 new distilleries are planned across Scotland, with seven expected to open this year alone.
However, the association has urged the government to stand up for the industry to encourage further investment and job creation. Despite a freeze in tax in last year's Budget and a 2% cut in 2015, taxes on an average priced bottle of Scotch currently stands at 77%, which has prompted SWA to demand a "fair tax for whisky".
"The current tax of 77% on an average priced bottle of Scotch is a burden on consumers and the industry," said Julie Hesketh-Laird, the SWA acting chief executive.
"The government's own figures indicate that fairer tax treatment leads to increased revenue for the public purse. We are calling on the UK Government to cut excise by 2% in next month's Budget, supporting a great Scottish and British industry at a time of uncertainty, giving us a stronger domestic platform from which to invest and grow to make a success of Brexit."
The report added that as well as boosting the Scotch whisky industry, the Government's changes to excise in the past few years have proved beneficial for public finances. In the 12 months to the end of October 2016, the Treasury earned approximately £100m from spirits duty – including the tax consumers pay on a bottle of Scotch Whisky.