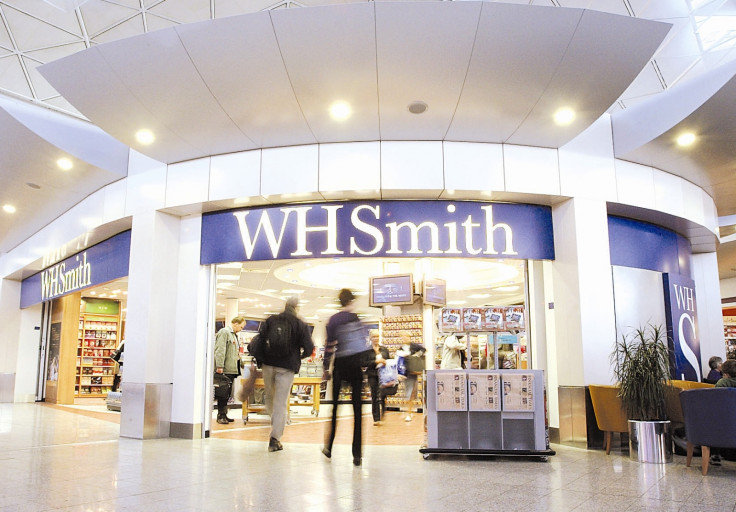 Shares in WHSmith climbed almost 5% early on Wednesday (25 January), after the newspaper and books retailer said it expected full-year profit to be ahead of forecast, thanks to a strong performance over the Christmas period.
The FTSE 250-listed company said like-for-like sales in the 21 weeks to 21 January were 1% higher than in the corresponding period in 2016, while total sales grew 2% year-on-year. WHSmith's travel business, which consists largely of outlets located at airports, train stations and motorway services, was the main contributing factor behind the growth, as it recorded a 10% increase in sales, thanks also to favourable exchange rates.
"This [the increase in sales] was driven by ongoing investment in the business and continued growth in passenger numbers – particularly in our airport stores over the Christmas holiday period," said group chief executive Stephen Clarke.
"As a result of the performance in travel we expect group profit growth for the year to be slightly ahead of plan."
Growth in the division offset a disappointing performance in the high street business, which saw total sales decline 4% from the corresponding period in 2016, while like-for-like sales were 3% lower.
However, despite the drop in sales, the company remained optimistic over the future of its high street stores, adding gross margin was higher year-on-year and its cost efficiency programme remained on track.
WHSmith opened an additional 32 Post Offices in the period, bringing the tally within its high street stores to 145, and plans to open a further 23 over the course of the year. Similarly, the company indicated that its store opening programme, both in Britain and abroad, remains on track.
Clarke added the retailer, which this year will celebrate the 225th anniversary of its first store opening, was well positioned to navigate an uncertain economic environment over the next 12 months.
"While there is some uncertainty in the broader economic environment, we remain confident that the group is well positioned for the year ahead as we continue to focus on profitable growth, cash generation and investing in new opportunities," he said.