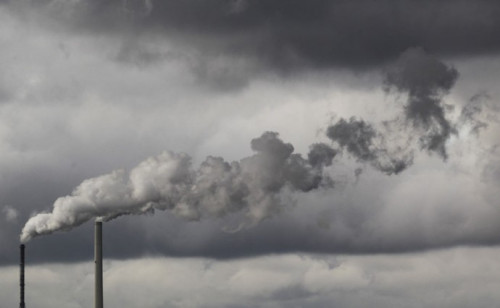 A league table of shame had been drawn up to highlight the most polluted roads in Scotland.
New data shows that Hope Street in Glasgow, as well as streets in Paisley, Dundee and Edinburgh, are among Scotland's most polluted streets. Some rural areas and leafy villages also have illegally high levels of air pollution.
The findings prompted warnings that the pollution posed a serious threat to residents' health. It comes after independent experts and medical researchers found that dangerously high levels of air pollution can increase the risk of heart attack.
Researchers made roadside measurements of the levels of nitrogen dioxide (NO2) and particulate matter pollution (PM10) in the air. Previous studies have linked high levels of nitrogen dioxide with asthma and respiratory problems, and high levels of particulates with heart attack and other heart problems.
The European annual mean legal limit is 40 micrograms of nitrogen dioxide per cubic metre, while the Scottish Air Quality Objective for particulate matter is 18 micrograms. Hope Street in Glasgow tops the league table (below) for nitrogen dioxide with 65 and particulate matter pollution of 23.
The campaigners have highlighted research published by the Committee on the Medical Effects of Air Pollutants which suggests that very fine particulate pollution (PM2.5) was responsible for the deaths of 1,560 people in Scotland in 2008.
This week, researchers published a study in the British Medical Journal which found that long-term exposure to PM10 and other particulate matter pollution increased the risk of heart problems. The risk increased by 12% for every 10 micrograms per cubic metre increase in PM10 levels.
Friends of the Earth Scotland, which published the league table, said the figures demonstrated that air pollution was a greater threat to public health than road traffic accidents, even in small towns and villages.
Dr Richard Dixon, director of FOE Scotland, told BBC Scotland: "We have air pollution problems in all of our big urban areas. Action is long overdue.
"We still haven't met health protection targets which we were supposed to meet in 2005 and 2010. But there are some surprising places in the results as well. For example, we're missing health targets in Crieff, in Perth, and even in small villages in some parts of West Lothian and North Lanarkshire. It's taken us a decade to talk about it, but do very little, and we need to see much more action if we're going to solve the problem and give ourselves the clean air we deserve."
Environment and Climate Change Minister Paul Wheelhouse, promised the Scottish Government was taking steps to address poor air quality: "While we have seen nationally a 65% decrease in nitrogen oxides, a 78% decrease in sulphur dioxide and a 58% decrease in particulates between 1990 and 2011, we recognise that more can be done."
Scientists called for legislation to tackle urban pollution. Dr Stefan Reis, of the Natural Environment Research Council's Centre for Ecology and Hydrology in Edinburgh, said: "This means not only urgently adopting stricter, binding standards, such as the limit value recommended by the World Health Organisation for fine particulate matter but also enforcing the attainment of these standards.
"It will require policies as well as individuals to consider the use of private cars or using solid fuel stoves to achieve this."
Revealed: Scotland's Most Polluted Streets
Street
Town/city
NO2 (mcg/m3)
PM10 (mcg/m3)
Hope Street
Glasgow
65
23
Central Road
Paisley
61
Seagate
Dundee
58
St John's Road
Edinburgh
57
Wellington Road
Aberdeen
52
24
Raith Interchange
South Lanarkshire
51
Meadowside
Dundee
51
19
Lochee Road
Dundee
50
Union Street
Aberdeen
49
21
Atholl Street
Perth
49
23
Dumbarton Road
Glasgow
46
20
Byres Road
Glasgow
45
Queensferry Road
Edinburgh
45
19
Market Street
Aberdeen
44
27
Salamander Street
Edinburgh
22
High Street
Irvine
21
West Bridge Street
Falkirk
20
West High Street
Crieff
20
Kilsyth Road
Falkirk
19
King Street
Aberdeen
19
Main Street
Rutherglen
19
Main Street
Chapelhall
19
A904 at Newton, West Lothian
19