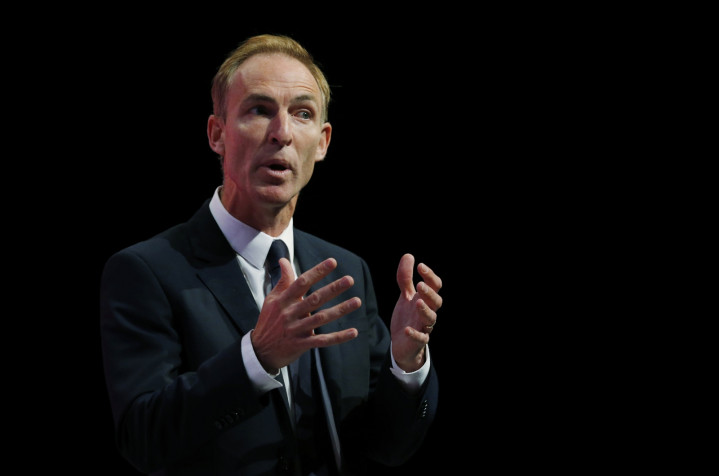 Jim Murphy has resigned as Labour's shadow International Development Secretary to concentrate on his Scottish Labour leadership campaign.
The Labour MP had been in the role since last October but recently announced his intentions to head Ed Miliband's party north of the border after Johann Lamont stepped down from the role following the Scottish independence referendum.
Murphy, who represents East Renfrewshire, is up against Labour MSPs Sarah Boyack and Neil Findlay.
But after a strong campaign ahead of the Scottish independence referendum, when the 47-year-old toured 100 towns to fight for the "No" campaign, Murphy is tipped to win the leadership contest.
The move comes after a shock poll from Ipsos MORI for STV news put the SNP 29 points ahead of Labour in Scotland.
The survey, which questioned more than 1,000 people in October, found that Labour would only win 23% of the Scottish vote, down from the 42% it secured in 2010, at the 2015 General Election.
"I want to apologise, because twice Scots have said they didn't think we were good enough to govern in Scotland – in 2007 and 2011. We didn't listen to them. That has to change," Murphy said.
"I want a Labour Party that is as proud and confident as the country we seek to govern.
"I want people to feel a sense of passion and pride in voting Labour again.
"But for that to happen I know that I have to apologise because too many Scots thought we weren't up to the job in the past.
"I know that Scottish Labour has to change if we are to govern in Scotland again."
The former leader of the Better Together campaign, Alistair Darling, endorsed Murphy to take over from Lamont.
"Jim has the enthusiasm, the energy and above all he's a fighter. For too long we have sat back when we needed to fight," Darling, who also announced he was stepping down as an MP next may, told the Financial Times.