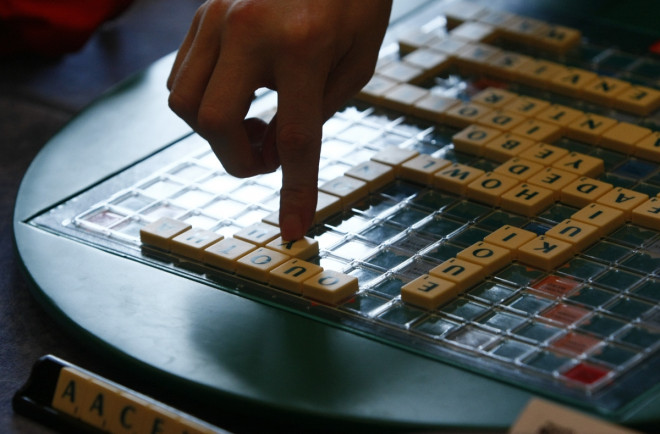 Scrabble fans have been asked to vote for the first new word to be entered into the game's official dictionary.
The Scrabble dictionary is only updated once or twice a decade and news of the new additions has already provoked much debate as to which new words should be included.
'Twerk' which would score 12 points; YOLO, an acronym for You Only Live Once which was entered into the Oxford Dictionary in 2012, is worth 7 points while 'selfie' is a strong contender.
John Chew, co-president of the North American Scrabble Players Association , said the announcement is good news for all Scrabble fans.
"My phone has been ringing off the hook. This is huge news within the Scrabble community, because we've never done anything like this before," he said.
"I'm heavily involved with School Scrabble. I'm going to be helping around the National School Scrabble Championship next month. And when I see kids that are of that age range, grade 4 to 8, who are playing Scrabble, it's like they're talking using a different language, and I have to keep telling them, "No, LOL is not a word, OMG is not a word.'"
The last update to the Scrabble dictionary was published in 2005 and contained around 4,000 new words including 'qi', a Chinese term for circulating life energy, (11 points) and 'za', North American slang for pizza (11 points).
Hasbro has invited fans to nominate their word via the game's Facebook page before March 28.
Jonathan Berkowitz, vice president of marketing at Hasbro said: "The Scrabble Word Showdown will let fans nominate and vote on words that are fun and relevant for today's players. We are excited to see which word rises to the top and makes its way into the Official Scrabble Players Dictionary."
The 16 finalists will be unveiled on April 2 before they are narrowed down to one final word.
The chosen word will be revealed on April 10 and will be included in the fifth edition of Merriam-Webster's Official Scrabble Players Dictionary.