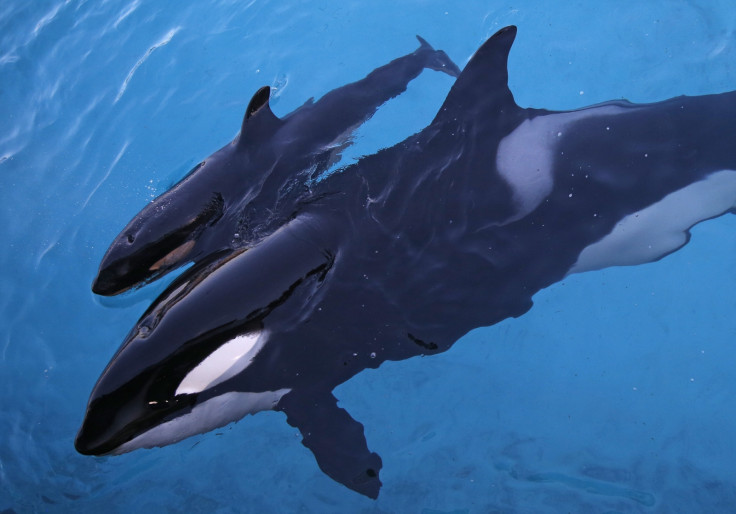 A killer whale has been caught on camera tormenting its prey, tossing a seal some 80ft into the air. The orca and his lunch were documented by film-maker Mike Walker of Roll Focus Productions when he and his crew were filming off the coast of British Columbia, Canada.
The killer whale is a 20-year-old, part of a pod known as the T69s. Walker told the Huffington Post: "We do a ton of whale watching, but this is fairly rare. Brett Soberg — owner of Eagle Wing — mentioned to us that it's only the fourth time he's seen an orca do that in about 20 years. It was spectacular. You can hear me yelling 'Yes!' over and over in the video."
Killer whales are known for their ferocious hunting in pods, family groups of up to 40 individuals. Orcas can be recognised by their distinctive black-and-white colouring and are very intelligent creatures. Weighing up to 5,443 kg and growing up to 23 to 32 feet (7 to 9.7 metres), the orca population is unknown according to the IUCN.