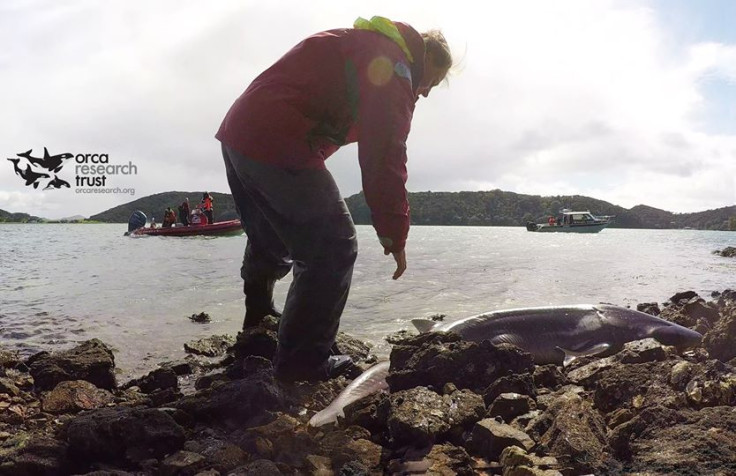 A lucky shark escaped being devoured by a pack of orcas by leaping out of the sea on to nearby rocks in New Zealand's Jack's Bay. As it gasped for life scientists from the Orca Research Trust team rushed to save the beached shark, after it narrowly avoided becoming killer whale lunch.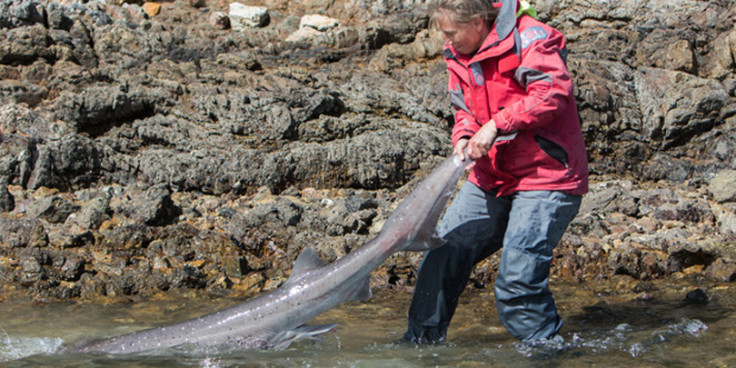 The team saw the 16-strong orca pod carry out at least five hunts of seven-gilled sharks: "Shark hunting is a speciality of New Zealand orca," they said. "One shark managed to get away by scrambling up on to some rocks, another got stranded and we were there to help it return to the water, where it promptly swam off in the opposite direction from the orca."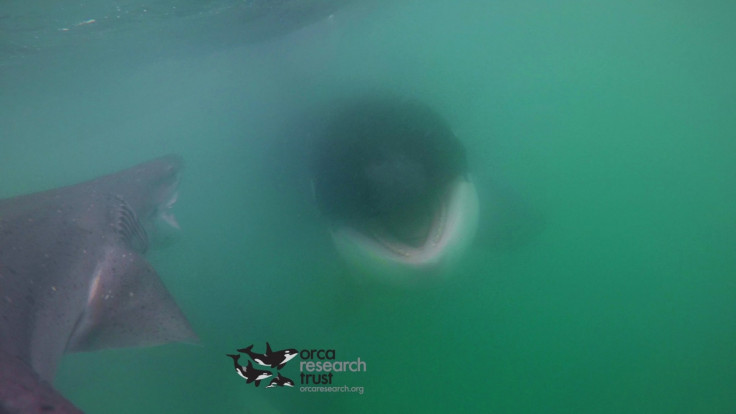 Photos of the rescue were posted to the charity's Facebook page. Orca expert Ingrid Visser told the New Zealand Herald about the event: "We were watching a group of orca hunt a shark when I saw a shark being chased by another group, leap up on to the rocks. It was high and dry."
She and colleagues got on to the rocks and pulled the shark's tail so it would be flung back in the water. During the rescue, the two-metre shark tried to bite Visser but eventually everyone got away unharmed. Another shark was also seen escaping the orcas by jumping on to the rocks, but it managed to get back into the water unaided.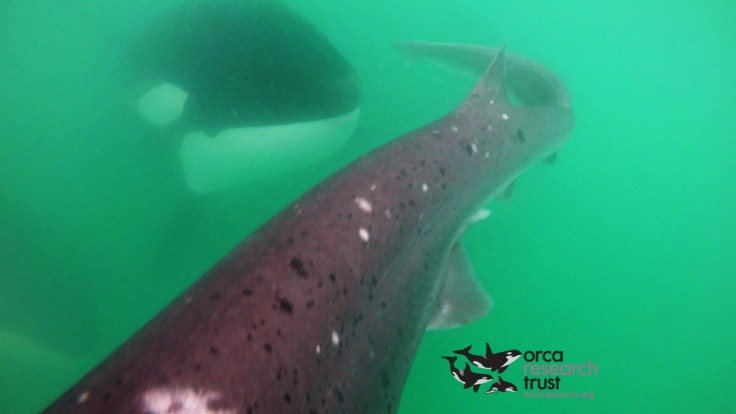 However, other sharks being hunted by the orcas were not so lucky. The team witnessed five hunts, mostly with the orcas using the "karate chop" method, where the orca hits the shark with the tail then flips them over and eats them. "One shark came to the back of our boat and the orca came over to investigate if they could make a snack of it," the team added. "However, the shark was having none of that and promptly opened its mouth wide at the orca, who snapped back at it and then sank deeper and swam off."