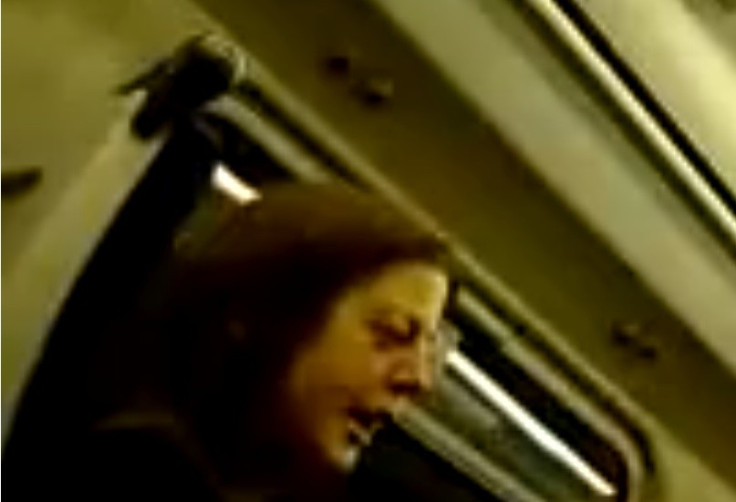 A video of another white woman racially abusing a fellow passenger has surfaced online just a day after Emma West, 34, of New Addington, Croydon, appeared in court over a video that captured her racist rant on board a south London tram.
The footage, entitled "My Train Experience," posted on video sharing site YouTube last night has gone viral, sparking yet more online outrage.
The one and a half minute clip shows a drunken white woman racially abusing a fellow passenger, believed to be male, on board a London-to-Manchester train. She is seen pointing fingers and hurling profanity filled verbal abuse at her victim as shocked fellow commuters are heard whispering.
The unidentified woman, clearly offended that the passenger is not speaking English repeatedly tells her victim to "talk my language" and she is heard screaming repeatedly: "You're in my country now, talk my language. Don't ***k*** talk your ***t, talk my language. ***k, ***k."
Fellow travellers who eventually come to the individual's aid are promptly faced with an angry backlash from the increasingly livid woman. One female passenger who says: "Keep your mouth shut" is quickly told: "***k off."
She then results to mimicking a Middle Eastern accent as her anger continues to mounts and finally adds: "Don't look at me like I'm a ****".
The short footage then shows another young man, disgusted by her vile behaviour walking away from the heated confrontation and shaking his head appalled by what he has witnessed.
Ms West from was arrested by British Transport Police after an online clip of her hurling verbal abuse at black, Polish and foreign commuters on board a London tram sparked unprecedented outrage and complaints flooded in from across the country.