The word "selfie" has been named by the Oxford Dictionaries as the word of 2013, beating other recent buzzwords such as "twerk", "binge-watch", '"schmeat" and "showrooming".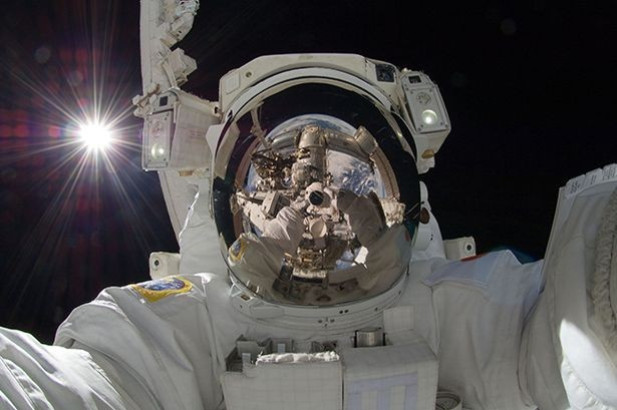 Originally derived from a niche social media tag, selfie is a mainstream term used to describe a self-portrait photograph most commonly taken on a smartphone, tablet, webcam or camera, which is then posted to social media.
Use of the word selfie in the English language has increased by 17,000% in the last 12 months. Other shortlisted words include:
Twerk

-

a provocative dance move popularised by Miley Cyrus
Binge-watch

-

which means to watch a lot of television programmes in one sitting
Schmeat

-

meat that has been synthetically produced from biological tissue
Showrooming - examining a product in a shop, then buying it online for a cheaper price
First evidence of the use of the phrase comes from a post made on an Australian internet forum in 2002: "Um, drunk at a mate's 21st, I tripped over and landed lip first (with front teeth coming a very close second) on a set of steps. I had a hole about 1cm long right through my bottom lip. And sorry about the focus, it was a selfie."
Mainstream
According to the editors of Oxford Dictionaries, the word has been rising in popularity since it started being used in mainstream media sources in 2012.
"Early evidence for the term shows a variant spelling with a -y ending, but the -ie form is vastly more common today and has become the accepted spelling of the word. It could be argued that the use of the -ie suffix helps to turn an essentially narcissistic enterprise into something rather more endearing," the Oxford Dictionaries said.
Celebrities like Justin Bieber, Rihanna and even Barack Obama have posted selfies of themselves online.
Autoscatto papale (col cellulare) #PapaFrancesco pic.twitter.com/nCvuxLdmwD
— Fabio M. Ragona (@FabioMRagona) August 29, 2013
Arguably the most famous selfie taken this year featured Pope Francis posing with a group of teenagers at the Vatican in what is now known as the first papal selfie.
Updates
Oxford Dictionaries updates its two dictionaries, the Oxford Dictionaries Online and the Oxford English Dictionary four times a year with new and emerging words.
The word of the year is chosen to reflect the "ethos" of the year and has to have a lasting potential as a word of cultural significance, according to the Oxford Dictionaries.
In 2009 the winner was "simples", made popular by insurance company Compare the Market's Compare the Meerkat ad campaign, while in 2010 David Cameron's "big society" reigned supreme.
In 2012, the word of the year was "omnishambles", meaning total disorder.