A US Senate committee has launched an investigation into the virtual Bitcoin currency amid concerns over criminal activity, days after a number of Bitcoin companies are subpoenaed in New York.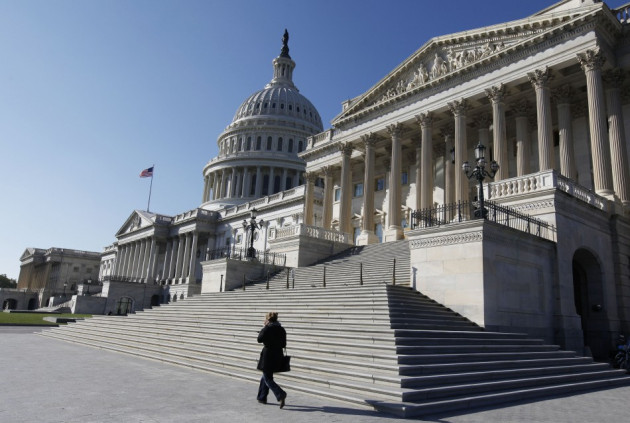 Writing to major financial regulators and law enforcement agencies, the Senate Committee on Homeland Security and Governmental Affairs asks about the "threats and risks related to virtual currency," suggesting plans for regulating Bitcoin are on the horizon.
Bitcoin, the most well-known virtual currency, is decentralised and is not monitored by any financial institution. The currency, which currently trades for around £72 per coin, can be used anonymously, making it popular among criminals who wish to sell illegal or stolen goods online without trace.
Must Read: What is Bitcoin and how does it work?
Sent to the US Department of Justice, Federal Reserve, the Treasury, the Securities and Exchange Commission, and the Commodity Futures Trading Commission, the letter raises concerns over Bitcoin's anonymity.
"[Bitcoins] near anonymous and decentralised nature has also attracted criminals who value few things more than being allowed to operate in the shadows," it reads.
In an interview with Forbes this week, the man behind black market drugs website Silk Road, which accepts Bitcoin as payment, praised the currency. "We've won the State's War on Drugs because of Bitcoin," he said, calling himself The Dread Pirate Roberts.
Not yet suggesting Bitcoin should be outlawed, the letter stresses that a balanced approach must be made, and suggests potential value in the use of virtual currencies. "As with all emerging technologies, the federal government must make sure that potential threats and risks are dealt with swiftly; however, we must also ensure that rash and uninformed actions don't stifle a potentially valuable technology."
Expansive
It continues: "The expansive nature of this emerging technology demands a holistic and whole-government approach in order to understand and provide a sensible regulatory framework for their existence."
The letter asks for its recipients to reply with details of any policies, procedures or guidance related to virtual currencies, along with minutes of working groups involved in the development of such policies, and any plans or strategies regarding ongoing initiatives related to Bitcoin-type currencies.
Earlier this week, New York state issued subpoenas to around two dozen companies who operate with Bitcoin, including those invested in by Cameron and Tyler Winklevoss, the twins most well-known for their legal battles with Mark Zuckerberg over the ownership of Facebook.
Australian bank suspends payments from Bitcoin startup
As the US begins the task of building a legal framework around Bitcoin and other virtual currencies, the Commonwealth Bank, Australia's largest bank, has closed accounts belonging to local Bitcoin payment processor CoinJar.
The company offers tools to buy and sell Bitcoins and accepts them as payment from customers. Speaking to the Register, CoinJar said it handles around 100 transactions per day, but has found fewer than ten fraudulent transactions since opening for business earlier this year, most of which were for less than $AUD100 (£59).
Blogging about the experience, CoinJar founder Asher Tan said payments to his customers suddenly stopped last week, but money was still coming into the company's accounts unaffected.
After questioning the problem with Commonwealth Bank, Tan was told it could not disclose any information, while his customers remained unpaid for five days. Tan then tried to close his accounts and move elsewhere, but was told that this wouldn't be possible.
Shortly after blogging about the incident, Tan updated his post to say the bank has "now closed my personal account without informing me. They've also closed the personal account of my co-founder. Brilliant."
In a statement sent to the Register, Commonwealth Bank says it is looking into the matter, but is "unable to provide further details due to customer confidentiality."