Senseg's E-Sense haptic technology, which allows tablet users to actually 'feel' items shown onscreen, may not be heading to Apple's iPad as was expected.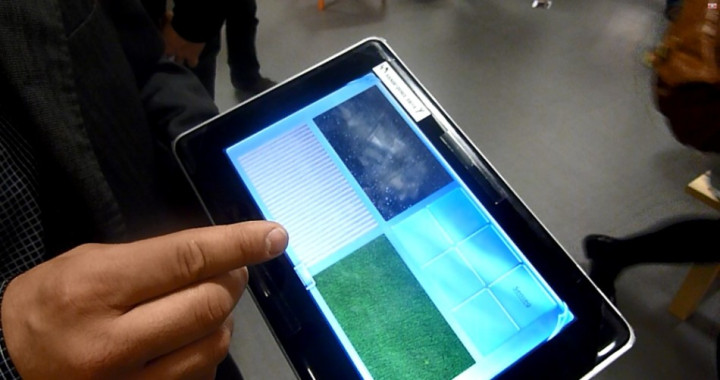 Ville Makinen, chief technology officer and founder of Senseg, said his company was currently working with Android device makers. However, he refused to name which company would first incorporate the technology or dismiss Apple as a potential customer.
"There are multiple Android devices. That's our current main platform," Makinen told IBTimes UK at an event held by Mobext and InMobi. "But I cannot comment on the actual brands that will bring it out to consumers first."
Leading up to the new iPad announcement in February, industry rumours had suggested the E-Sense technology would feature in an upcoming version of Apple's tablet, and Senseg's refusal to comment until after the event adding further fuel to the fire, but the technology did not emerge.
With the Cupertino firm's Worldwide Developers Conference just weeks away and speculation mounting that we could see a new iPad and iPhone before the year is out, Senseg is again keeping quiet on any ties.
The Feel Screen, as Makinen calls it, does exactly as it suggests and makes items and textures feelable on the screen.
It's based on electrostatic technology that creates a physical force rather than giving you a jolt. Makinen describes it as a force field.
It can't be used on any tablet PC though as the technology requires a hardware modification to an existing device.