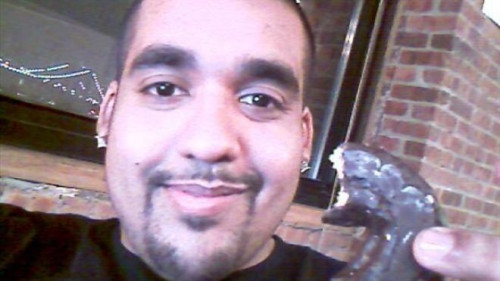 For the third time in less than a year the sentencing of Hector Monsegur (aka Sabu) has been delayed without explanation.
The man who helped the FBI to identify and arrest numerous fellow members of Anonymous, was scheduled to be sentenced by Judge Loretta Preska in New York at 4pm on Monday.
The delay was confirmed by Judge Preska's chambers to Nate Anderson of Ars Technica who added: "The feds are clearly getting their money's worth from him."
Monsegur has been assisting the FBI since 8 June, 2011, the day after FBI agent Christopher Tarbell arrested Monsegur at his New York apartment.
Since then he has helped the FBI arrest - and subsequently charge and sentence - fellow members of the LulzSec hacking collective, as well as help in the capture of Jeremy Hammond who was last year sentenced to 10 years in jail for his part in the attack on global intelligence gathering company Stratfor.
As with all previous delays, no reason has been given for the latest extension to Monsegur's bail. Monsegur has pleaded guilty to 12 criminal charges, including multiple counts of conspiracy to engage in computer hacking, computer hacking in furtherance of fraud, conspiracy to commit access device fraud, conspiracy to commit bank fraud and aggravated identity theft.
It is believed that the delays are related to Monsegur's on-going assistance to the FBI in trying to track down hackers.
Monsegur was even recently implicated in the capture of Ross Ulbricht, the alleged operator of the underground drug's bazaar Silk Road last year.