Serco Loses UK Prisons Contract Amid SFO Fraud Investigation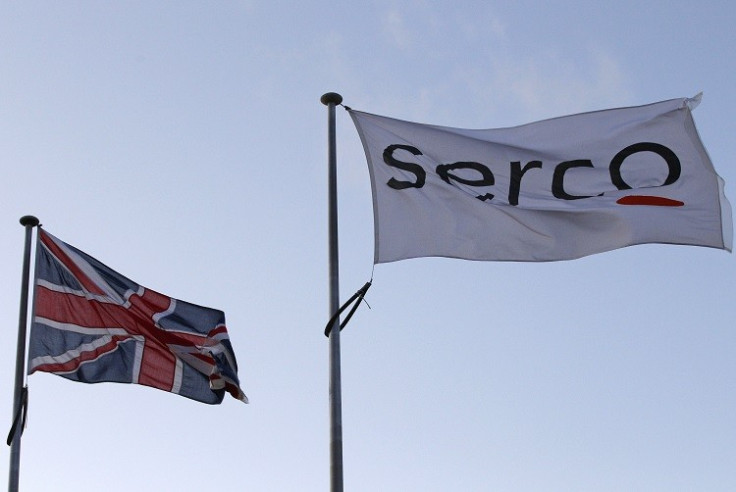 Serco has lost its chance to win a lucrative UK prisons contract only a day after its UK and European chief executive Jeremy Stafford stepped down amid a Serious Fraud Office investigation into the embattled security group.
Serco revealed that it has lost out on the contract to run three UK prisons after the government decided they would be kept in the public sector's hands.
"From meetings with the UK government it is clear that the operational needs of the prisons will be best served by the necessary changes being implemented without further delay," said Ed Casey, acting group CEO, who replaced Chris Hyman in October.
"We are also continuing to make good progress across the various audits, reviews and our proposed corporate renewal programme within the timing previously communicated by government."
The Ministry of Justice told IBTimes UK: "The Justice Secretary Chris Grayling has announced today that the South Yorkshire prison cluster (HMPs Lindhome, Moorland and Hatfield) will remain under Prison Service management.
"Serco was announced as the leading bidder for the prisons in July this year but the award of the contract was delayed as a result of investigations into the company's operations.
"The Ministry of Justice now considers that it is not viable to delay the competition process any longer and all three prisons will now become part of the benchmarking process which is delivering swift reforms and impressive savings across the public sector prison estate."
Serco Contracts on Ice
In July, Serco's bid on the deal to run the prisons was delayed following allegations that it misreported hundreds of millions of pounds worth of contracts to the government.
The Ministry of Justice said it had seen evidence of misreporting by Serco on its £285m (€342m, $462m) contract to ferry individuals from courts to prison.
It is accused of reporting the delivery of prisoners to and from courts when no such journey had taken place.
"It's become very clear there has been a culture within parts of Serco that has been totally unacceptable, and actions which need to be investigated by the police," said Grayling at the time.
"We have not seen evidence of systemic malpractice up to board level, but we have been clear with the company - unless it undertakes a rapid process of major change, and becomes completely open with government about the work it is doing for us, then it will not win public contracts in future.
"The taxpayer must know that their money is being properly used."
Serco and G4S in Crisis
Both Serco and its counterpart G4S are under criminal investigation by the SFO amid allegations of over-charging the government for the electronic tagging of criminals, done on behalf of the Ministry of Justice.
An opening of criminal probes came days after the resignation of Serco group chief executive Hyman.
On 21 November, UK and Europe chief executive Jeremy Stafford also quit.
G4S UK chief executive Richard Morris, who had previously been managing director of electronic monitoring at G4S Care & Justice Services, also resigned.
The government has suspended Serco and rival G4S from signing any new contracts before the Cabinet Office review into existing work is complete.
Recently, Serco revealed that it will axe around 400 jobs in its UK and business process outsourcing operations.
© Copyright IBTimes 2023. All rights reserved.