Tennis world number one Serena Williams made herself ill from eating dog food hours before reaching the Italian Open quarter finals, she has revealed. Williams defeated Christina McHale 7-6 (9-7) 6-1 on Thursday (12 May 2016) despite making herself ill from eating some of her pet's dinner the night before.
Williams made the revelation on Snapchat on 11 May, saying that she tasted some of the luxury dog food from the hotel that was meant for her pet pooch, Chip. She said, "I was like, what the hell, I'm going to try a piece, it looks good. So I ate a spoonful. Don't judge me".
However, she then described it as tasting like "house cleaner". The 21-time Grand Slam champion said: "Fast-forward to two hours, I just ran to the toilet. I thought I was going to pass out".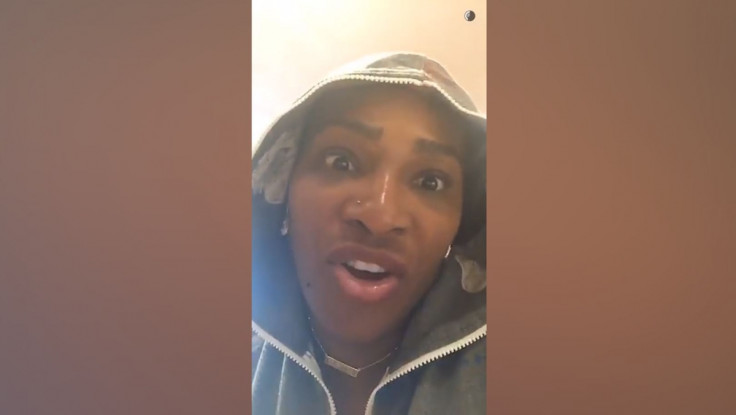 She then posted several photos, describing how ill she felt, and joked that she would look "svelte" when she faced McHale in Rome the next day. Despite this, she still beat her fellow American in straight sets.
Serena is now set to face Sveltana Kuznetsova in the last eight of the competition. However, it seems she will not be tasting any more dog food any time soon, after writing on the doggy menu at the hotel: "If you are human, do not eat. It makes you sh*t".