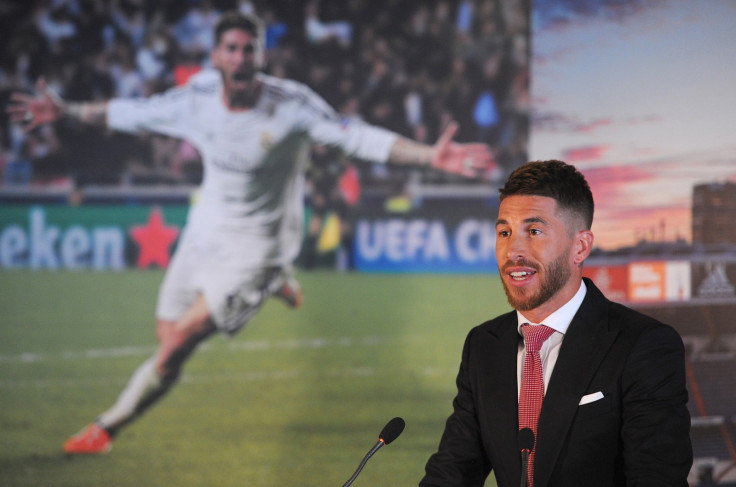 Sergio Ramos claims he is not motivated by money after signing a new five-year contract at Real Madrid and says he never asked to leave the club with whom he has spent the past decade amid sustained transfer interest from Manchester United.
The Spanish World Cup winner, who has become synonymous with Los Blancos and made over 250 appearances in all competitions since joining from Sevilla aged just 19, appeared on the verge of leaving the Santiago Bernabeu just a few short weeks ago in order to join the likes of Memphis Depay, Morgan Schneiderlin and Bastian Schweinsteiger as the latest high-profile arrival of an impressive summer recruitment drive at Old Trafford.
A breakdown in communication with Real president Florentino Perez during negotiations was believed to be a key reason behind Ramos's uncertain future at Real and a move to the Premier League certainly looked to hold significant appeal given the obvious financial incentives on offer coupled with United manager Louis van Gaal's ongoing lack of an experienced, world-class centre-back to provide competition for Chris Smalling, Phil Jones and Jonny Evans.
Despite United supporters appearing positive that the versatile 29-year-old could replace some of the crucial influence lost in defence since the respective departures of Nemanja Vidic and Rio Ferdinand two summers ago, their hopes were unexpectedly dashed in late July when Marca reported the player was set to perform a U-turn and stay put after resolving his differences with the club's hierarchy.
Confirmation of that new deal was finally provided on 17 August, with Ramos insisting the happiness of those around him was the pivotal factor behind the decision to commit his future to Real.
"My life has been divided in two stages," he said at a press conference as quoted by AS. "My childhood in Sevilla and my life in Real Madrid and that's reason enough for my decision. Also, of course, for the happiness of those close to me. That was my priority."
Ramos was appointed as new manager Rafael Benitez's permanent captain in the wake of fellow stalwart Iker Casillas' sale to FC Porto in July and he is now aiming to retire at Real after admitting he never asked to leave in the first place.
"Obviously I've never spoken about my renewal particularly with my existing contract for another two years. What I can say is that I respect what the media says, but whether it´s true or not is another thing. I've never been motivated by money. I never said I wanted to leave. I would love to retire here. I would be so thankful to the president and this institution if that happened. My aim is to captain this team in the most honest way I can. I want to captain a team that wins trophies. What is said about a player is always secondary."
Ramos happy to stay at Real
Although Ramos, whose valuation supposedly dropped to €35m (£24.8m, $38.7m) in July, concedes such a protracted transfer saga did inevitably wear him down over the summer, he seems positive that the issues sparking those exit rumours have now been fully resolved and he is happy to remain at Real for the foreseeable future.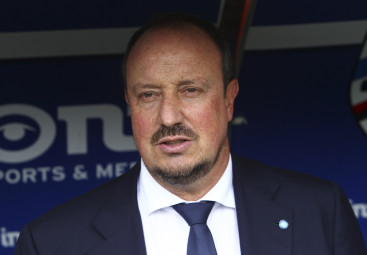 "That's obvious and I can't deny it," he added. "It's true that I wasn't happy about certain things. I never said that I wanted to leave Madrid but I couldn't go on like that. You can see that economic reasons are the last I talk about. There were things that I needed to stay. My happiness is here, why waste time anywhere else?"
"If it was just about the money I wouldn't have stayed. I could have made a lot more elsewhere, but there were other considerations. I'm very excited. I've been quiet out of respect for my club. My president is here and he knows that I didn't call his office asking for an extension and a raise."
Whether Van Gaal will still seek to add another central defender to his squad before September's transfer deadline in the aftermath of missing out on Ramos remains to be seen. With Jones currently sidelined after suffering from mild thrombosis, Daley Blind has partnered Smalling and helped to preserve clean sheets in both of United's opening fixtures against Tottenham and Aston Villa.
Valencia's Nicolas Otamendi was believed to be another long-term target, but the latest speculation from the Daily Mail suggests the Argentina international is edging closer to a move to Manchester City instead. Eliaquim Mangala is not expected to form part of that deal, though, despite claims to the contrary.