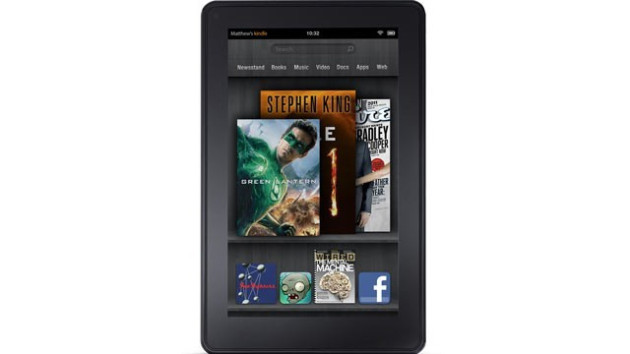 Since the launch of its Kindle Fire tablet, online retail giant Amazon says it is selling more than 1 million of the devices a week.
Amazon reported Thursday it was selling "well over" 1 million devices per week. Amazon executive Dave Limp went on to report the company had seen increases in Kindle Fire sales for each of the last three weeks.
"Kindle Fire is the most successful product we've ever launched. It's the bestselling product across all of Amazon for 11 straight weeks. We've already sold millions of units, and we're building millions more to meet the high demand. In fact, demand is accelerating. Kindle Fire sales increased week over week for each of the past three weeks," said Limp's statement.
"People are buying Kindle Fire because it's a simple, fully integrated service that makes it easy to do the things they love - watch movies, read books and magazines, listen to music, download apps, play games and surf the Web."
The figures are the only official sales number currently released by Amazon. Though no firm figure was given, the news does mirror previous sales forecasts given by industry analysts.
Most recently, research firm IHS iSuppli, in its Dec. 2 Q4 sales projections report, suggested that Kindle Fire shipments will approach the 19 million mark, granting the Fire a 13.8 percent share of the global market by the year's end.
If true, the sales figures would make the Kindle Fire the second-most popular tablet in the world, beaten only by Apple's iPad 2.