'Go away and have a baby': these are the words with which cyclist Jess Varnish says she was dismissed from British Cycling's Olympic programme. Though technical director Shane Sutton denies allegations of discrimination, it hasn't stopped a stream of other female cyclists, from Victoria Pendleton to Nicole Cooke, from coming forward to support Varnish, bringing sexism horror stories of their own.
Pendleton told The Telegraph: "I wholeheartedly believe her. My experiences [at British Cycling] were very similar. And I know exactly how miserable they made me." She added: "I never really felt I had the same respect as my male team-mates... My opinion wasn't worth as much. I used to sit quietly in meetings and not say anything as I knew my opinions would be disregarded. And that's after I had become Olympic champion and multiple world champion.
"You have to wonder why there isn't a single woman in a position of leadership in the organisation," she added.
"If there's a 50-50 split in terms of athletes, why isn't there in terms of staff?
Meanwhile Cooke listed an astonishing litany of inequality in a recent Guardian article, describing races in which only men were allowed to compete, but she was invited to "hitch a ride in a team car and watch".
Britain's elite cyclists are not the only athletes speaking out about sexism. The US women's soccer team has also been vocal about gender inequality since their 2015 World Cup victory, for which they won prize money of $2 million (£137m). The US men's soccer team, on the other hand, won $9 million despite finishing 11th. And before you leap to point out that the men deserved to be better paid because their games probably attracted more viewers, the women's World Cup final was the most-watched soccer game in US history.
Prize money isn't the only area where female footballers are treated as second class citizens. The US women's team has been forced to pull out of recent matches over safety concerns after they were expected to play on fake turf – just the latest in a series of incidents where they have complained of being provided with sup-par playing surfaces, while the men's team is much more likely to play on natural grass.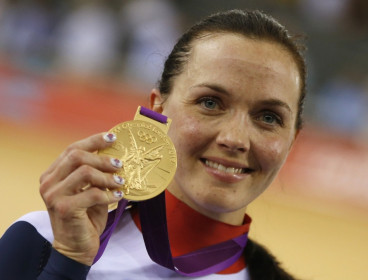 There is a long and bitter history of female athletes facing sexism and discrimination, from tennis players being asked to twirl and treated like pieces of meat and volleyball players being described as 'wet otters' by Boris Johnson to then-Fifa president Sepp Blatter suggesting women should wear skimpier outfits to increase the popularity of the game. According to the Women's Sport and Fitness Foundation, just 0.4% of all commercial investment money in UK sport goes to women, and they receive just 7% of media coverage.
Meanwhile the disparity has a trickle-down effect: at an event I spoke at recently, a girl stood up and explained how few of her female peers get the chance to try football, partly because there are far fewer teams they can join, with schools rarely providing opportunities for girls, and partly because they are discouraged from looking 'sweaty' or 'unfeminine' in front of boys. If women's sports were equally represented in media coverage, that stigma might not exist.
What doesn't exist alongside this sorry catalogue of inequality is much history of male sports stars and institutions supporting female athletes. When Serena Williams rightly criticised Raymond Moore for saying "lady" tennis players should go down on their knees "and thank God that Roger Federer and Rafa Nadal were born, because they have carried this sport", Novak Djokavic responded by claiming that male players should be paid more than their female colleagues.
Sports sexism in numbers:
0.4%: amount of UK sponsorship money that goes to women's sport
7%: amount of UK sports coverage dedicated to women's sport
30%: proportion of sports where men get more prize money than women
49%: proportion of publicly funded national sport governing bodies which have fewer than 25% female board members
£1.5m: prize money in the men's golf Open championship
£298,000: prize money in the women's golf Open
£300,000: prize money in the men's snooker world championship
£1,500: prize money in the women's snooker world championship
$2m: prize money for US women's World Cup winning football team
$9m: prize money for US men's World cup football team who came 11th
When team GB's Emma Pooley suggested funding and support for women's races was not provided in the way it was for male cyclists, team Sky rider Peter Kennaugh waded into the debate, telling her to "stop being so self-centred and get over it".
When the England women's football team returned from their third-place finish at the World Cup in Canada, they were welcomed home by a tweet from the official England national football team Twitter account saying: "Our #Lionesses go back to being mothers, partners and daughters today".
And last year former Liverpool striker Ryan Babel responded to a female fan's question on Twitter by saying: "i think u should concentrate on growing some tits instead of speaking about football... Ur a girl.. Stay in ur lane.." [sic].
With so many female sports stars speaking out about sexism, it feels like we are reaching a tipping point in a struggle that has been going on for centuries.
In 1908, Marie Marvingt was refused entry into the Tour de France because she was a woman, so she waited until 15 minutes after the men had set off and cycled the whole course anyway, finishing successfully along with just 36 of the 110 men who had entered the race. In 1967, Kathrine Switzer entered and successfully completed the then all-male Boston marathon, despite a man physically trying to drag her out of the race.
Ironically the very disparity in sponsorship and coverage that female athletes are protesting would make a male strike an even more powerful bargaining tool
Now direct action is being proposed once again. The US women's soccer team has started outright refusing to take part in matches when the playing surface is not satisfactory, and they are also considering strike action. Meanwhile Martina Navratilova has suggested that female tennis players could boycott tournaments in response to gender inequality.
But what about taking the protest a step further? What about seeing some men's teams going on strike in solidarity with their female colleagues? Ironically the very disparity in sponsorship and coverage that female athletes are protesting would make a male strike an even more powerful bargaining tool. Fans could support female players too, by demanding more coverage of women's sport from news outlets, and actively choosing which matches and events to attend. Perhaps women everywhere should strike by refusing to attend men's sporting events until we see women's sport being fairly represented too?
On Thursday (19 May 2016), members of the private golf club Muirfield this week voted against embracing the 21st century and admitting women as members. Veteran BBC golf commentator Peter Alliss then suggested that women who want to play at the club should marry a member.
While the decision itself was tedious, unsurprising and somewhat depressing, what was more encouraging was the swift reaction from the organisers of The Open Championship. Clearly and simply, they announced: "We will not stage the Championship at a venue that does not admit women as members."
That's exactly the kind of concrete action we need to see from allies across the sporting world if we really want to level the playing field.
---
Laura Bates is the founder of the Everyday Sexism Project and author of Girl Up
---