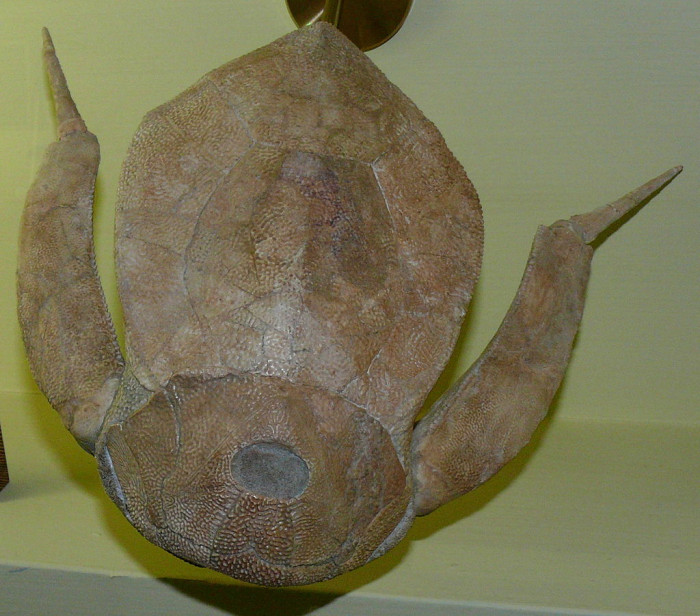 Sexual intercourse, wrote the great poet Philip Larkin, began in 1963. But scientists from Flinders University in Adelaide have put the first known example of reproductive intercourse a little earlier – at around 430,000,000 BCE, or 50 million years earlier than previously thought.
Writing in the scientific journal Nature, palaeontologist Professor John Long says his team studied private collections and identified a 1cm L-shaped bone in the male armoured Scottish fish, or Antiarch placoderm. Long believes it was the first evidence of any differentiation between males and females and was used to reproduce in freshwater lakes.
The team calculated that the only way nature's first lovebirds (or rather, lovefish) could have made sweet music was side-to-side.
"When you look at the shape of these structures," said Professor Long, "they can't possibly do anything in a missionary position. We've printed out 3D models of these fish and I can play mating games with them, and the only way possible they can do it is sideways, square dance style, with their little arms entangled."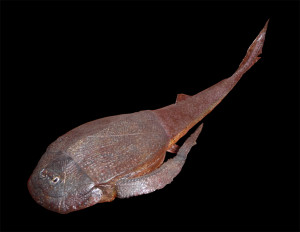 Long says the structure of the genitalia shows that sex soon became as much about recreation as procreation for the anything-but cold fish.
"This is not just about bony structures on these fish, it's about the evolution of behaviour, of when sex first became fun. Why would something develop these big bony clasper things and place them inside a female unless they enjoyed the act?"
Professor Long had already found that sex began in jawed vertebrates, but it had been thought sex began some 380 million years ago.
Before sex became the norm fish reproduced by shedding gametes (specialised sex cells) in the water for others to fertilise. Long believes traits which began with our ancient ancestors has carried through the generations all the way up to human beings.
Sexual reproduction is less efficient than asexual reproduction, but is believed to have been so successful because it enables a species to keep up with parasites, according to the Natural History Museum: "Genetic mixing through sexual reproduction quickly gives rise to individuals that are resistant to the new disease strain. These become more common and the race goes on."