The Shadows star Hank Marvin opens up about police investigation into Sir Cliff Richard
Marvin described Sir Cliff as 'the most unsleazy person you could wish to meet'.
Guitarist Hank Marvin has opened up about the police investigation into Sir Cliff Richard over historic sex abuse allegations describing the singer's ordeal as 'appalling'.
Richard, 76, was the focus of a 22-month police investigation which centred on accusations dating between 1958 and 1983 made by four men.
Describing Sir Cliff as 'the most unsleazy person you could wish to meet' according to Mail Online, The Shadows star said he was in touch with the singer throughout his ordeal.
"I can't even begin to imagine the emotional turmoil that he went through," he explained. "We were in communication so I know it was pretty grim for him ... We don't really know the depths of emotional devastation but the whole thing was just absolutely appalling. I couldn't believe it."
In August 2014, a raid on his Berkshire penthouse was aired live on TV and he was publicly named as the subject of the police probe.
In June 2016 the CPS confirmed that the star would not face any charges after his accusers claims were dismissed.
He was never arrested or charged and his case was discontinued by the Crown Prosecution Service on the grounds of insufficient evidence.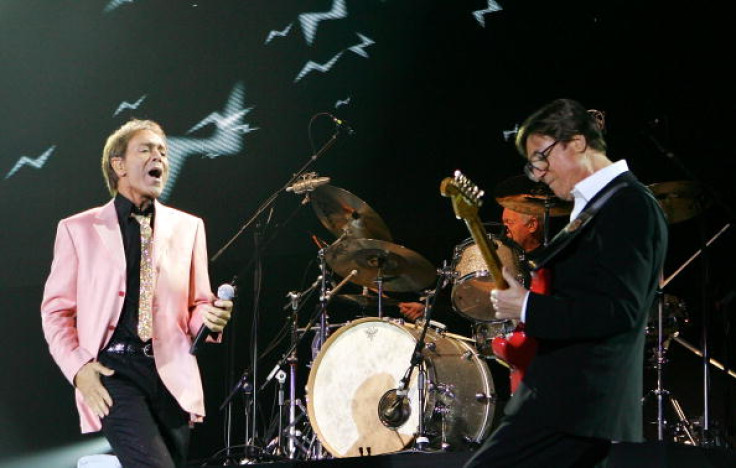 After the investigation was brought to a close, Richard said he was ''thrilled''. ''I have always maintained my innocence, co-operated fully with the investigation, and cannot understand why it has taken so long to get to this point," he said.
''Nevertheless, I am obviously thrilled that the vile accusations and the resulting investigation have finally been brought to a close.''
While South Yorkshire Police have apologised to Sir Cliff and agreed to pay him substantial damages the singer said he intends to sue the BBC for £1m for gross intrusion into his privacy. The BBC has defended their actions stating that it was 'squarely in the public interest.'
© Copyright IBTimes 2023. All rights reserved.