Shane Sutton quits British Cycling amid investigation into discrimination complaints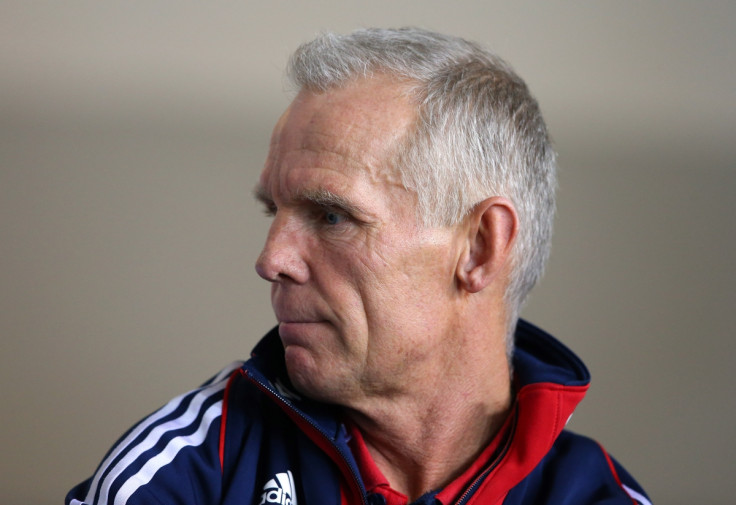 British Cycling technical director Shane Sutton has resigned from his position exactly 100 days before the 2016 Rio Olympics begin.
Sutton, 58, had been suspended on the morning of Wednesday 27 April while the governing body launched an investigation into complaints of discrimination.
"The developments over the past few days have clearly become a distraction," Sutton said in a statement released via British Cycling. "It is for this reason, and having spoken to friends and family, that I believe it is in the best interests of British Cycling for me to step down from my position as technical director."
GB cyclist Jess Varnish recently alleged in an interview with the Daily Mail that Sutton told her to quit the sport and "get on with having a baby".
An additional report from the Mail alleged more use of discriminatory language levelled at British para-cyclists, with former Paralympic champion adding in the piece the attitude towards the team was "abysmal" and that they were "tolerated at best".
In his statement, Sutton adds he rejects the "specific claims" that have been lodged against him in recent days. He added: "I have made clear that I reject the specific claims that have been made against me in recent days, and I look forward to taking a full part in the review process so I can respond to the allegations in detail."
Andy Harrison, programmes director at British Cycling, will take over Sutton's role.
British Cycling chief executive Ian Drake thanked Sutton for his "contribution and the part he has played in our success.
"I understand and respect Shane's decision to stand down. His primary focus has always been the athletes, and this decision is something he has taken to allow them to focus on their preparation for Rio."
Sutton was named technical director of British Cycling in April 2014 after Sir Dave Brailsford stood down to focus on his role as performance director with Team Sky
© Copyright IBTimes 2023. All rights reserved.